Commercial banks commence payment of old N500, N1000 notes to customers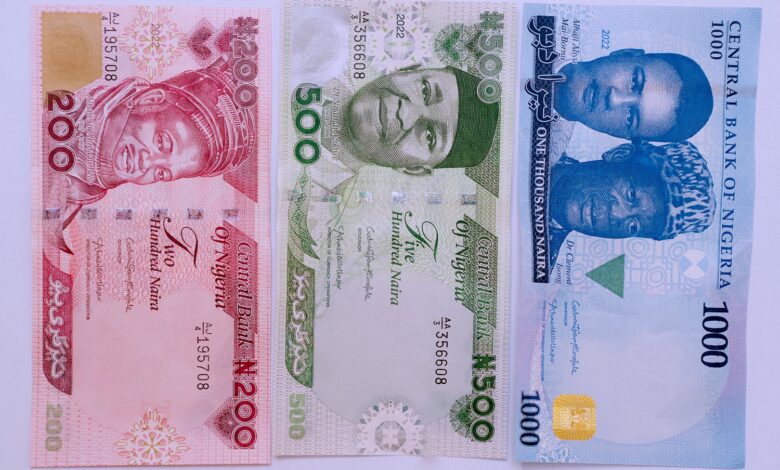 Following the Supreme Court judgment, which extended the validity of the Central Bank of Nigeria (CBN) currency redesign policy to December, some commercial banks have started paying out the old notes.
Checks by Westernpost revealed that some commercial banks in Lagos and Abuja have commenced paying out the old N500 and N1000 notes.
A visit to Sterling and Access Banks, both at Iyana Ipaja area in Lagos State showed that old naira notes were dispensed to customers.
Sterling Bank loaded its Automated Teller Machines (ATM) with old naira notes and customers were withdrawing as at the time of the visit on Monday morning.  
The apex bank has not officially issued a bank-wide circular instructing the commercial banks to comply with the Supreme Court judgment.
Economic experts have asked President Muhammadu Buhari to direct the Governor of the CBN, Godwin Emefiele, to obey the judgment on the validity of the old naira notes.
A financial expert Prof. Uche Uwaleke in a chat with Westernpost advised the CBN to comply with the ruling since it has come from the final court in the land.
"Doing so will help revive economic activities and reduce the current difficulties being experienced by Nigerians on account of the policy.
"Be that as it may, it's important to recognize that the CBN has recorded some achievements in terms of the objectives it set out to achieve. The reduction in huge cash circulating outside the commercial banks, the surge in electronic transactions, increase in financial Inclusion are part of the achievements recorded thus far."
"The time frame till Dec 31, 2023 provides an opportunity for the CBN to re-assess the policy and improve on its implementation without causing distortions to the economy," he said.
In a unanimous judgement, a seven-member panel of justices presided by Justice Inyang Okoro, on Friday, held that the directive by President Buhari to the CBN for the redesigning and withdrawal of old notes of N200, N500 and N1,000, without consultation with the states, the Federal Executive Council (FEC) and the National Council of State and other stakeholders, was unconstitutional.
The apex court observed that no reasonable notice was given before the implementation of the policy as provided under the CBN Act.