Commonwealth names Osinbajo leader of Sierra Leone election observer group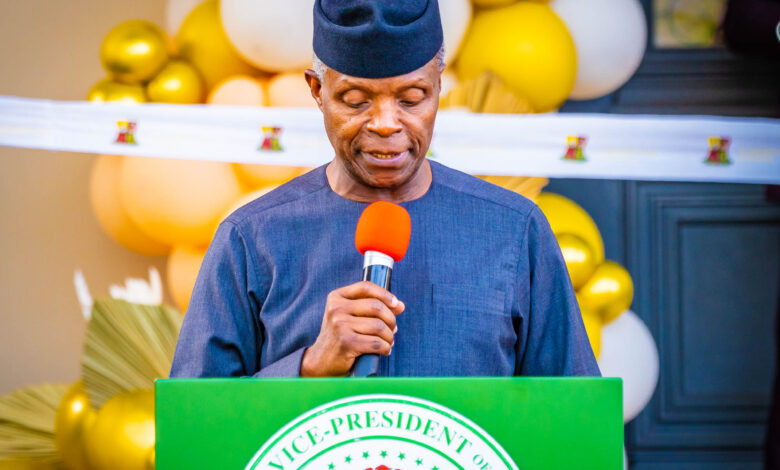 Vice President, Yemi Osinbajo has accepted the offer to lead the Commonwealth Observer Group (COG) constituted by Commonwealth Secretary-General, the Rt. Hon Patricia Scotland to observe the general elections in Sierra Leone.
The Secretary-General constituted the observer group, a team of distinguished experts upon the invitation from the Electoral Commission for Sierra Leone for next month's polls in the West African nation.
As the COG Chair, Osinbajo will be the leader and spokesperson of the Group of distinguished experts drawn from around the world, interfacing between the Group and the media, and the authorities of the host country, and also representing the Group at all official functions. The VP will also preside over meetings of the Group.
In a public statement on Friday, the Secretary-General of The Commonwealth expressed gratitude "to His Excellency Prof. Yemi Osinbajo for accepting my invitation, to undertake this important area of our work in deepening democracy across our Commonwealth – despite his busy schedule and overseeing a seamless transition of his government."
She added: "As a senior statesman from the region, H.E. Osinbajo understands in depth, the challenges across West Africa and I am confident he will lead a brilliant team."
Responding, Prof. Osinbajo welcomed the opportunity to lead the election observers in Sierra Leone on June 24, this year.
"I'm highly honoured by the unique opportunity to continue to bring my expertise and experience in contributing to deepening democracy especially in Africa and the Commonwealth by extension," the VP said.
It would be recalled that the Vice President, on behalf of the Nigerian government, has been at the forefront of championing democratic governments especially in the West African sub-region, under the auspices of the Economic Community of West African States (ECOWAS).
On several occasions, VP Osinbajo had represented President Muhammadu Buhari and Nigeria at different sessions of the Authority of the ECOWAS Heads of State and Government.
According to the Commonwealth Secretariat, Vice President Osinbajo will be joined by recognised dignitaries from various fields including politicians, legal, media, gender and election administration professionals from across the Commonwealth to carry out the task next month.