Commonwealth observers visit INEC chairman, hope for peaceful poll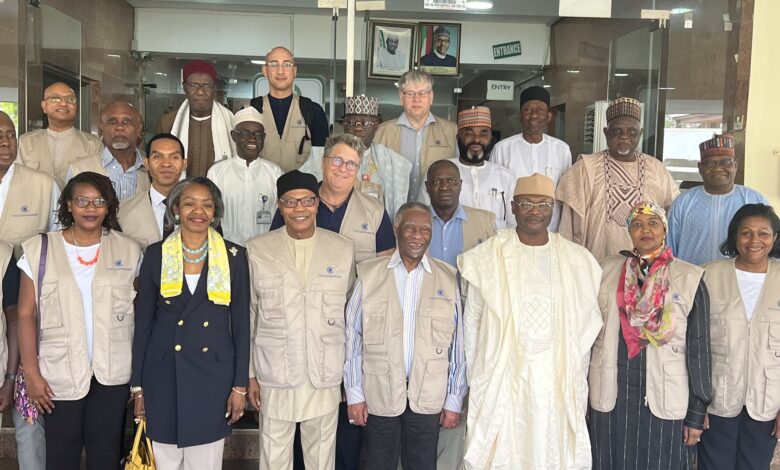 The Commonwealth Observer Group visited the Chairman of the Independent National Electoral Commission Mahmood Yakubu in his office on Monday.
The group led by former South Africa President Thabo Mbeki said they hoped that the 2023 general elections in the country will be peaceful.
"We come very hopeful and very confident that we will have successful elections, peaceful elections, and inclusive elections. And at the end, hopefully, there will be no complaints," he said.
"In good measure, that depends on the members of INEC and the many other people around the country who constitute your team.
"So, we've come here essentially to listen, to understand as much as we can your own views in terms of the preparation for the elections and everything else concerning the elections that fall within the remit of the INEC.
"In the end, we will make a statement about elections, but even more important, make recommendations about whatever we think in terms of the elections.
"INEC being a central player in that process, it is very critical that we should listen very carefully to what INEC says about the elections so that we must take all of those on board as we recommend."
Responding, the INEC chairman thanked the group for visiting the commission.
"We are aware of the responsibility that lies on our shoulders, but we cannot do it alone. Our work is clearly cut out and there are others that have responsibilities like the security agencies and the political parties. But we have been in constant touch with them," Yakubu said.
"As a commission, we consistently engage with stakeholders. We are committed to a free and fair process. I want to assure you that INEC is not a political party. The choice of who becomes president is entirely in the hands of citizens."