Companies in Industrial sector drive equities market by N31bn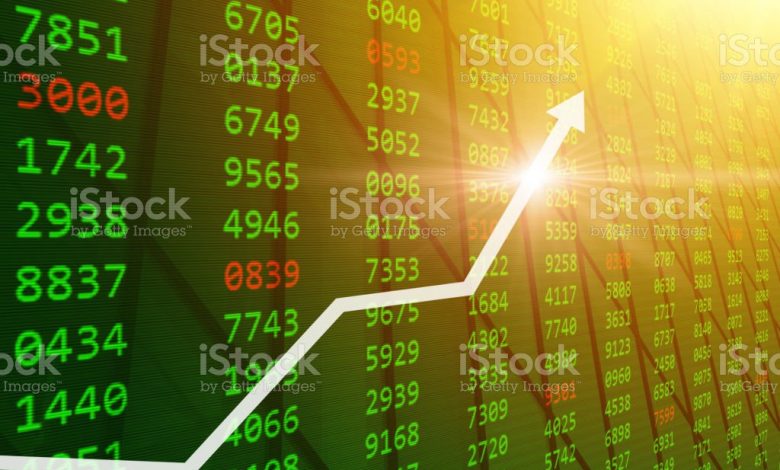 The equities market of the Nigeran Exchange Limited (NGX) on Tuesday reversed prior day's loss as the capitalization recorded N31 billion increase over gains recorded by the companies in the industrial sector.
The NGX All-Share Index (ASI) rose 57.86 basis points or 0.08 per cent to close at 71,066.64 basis points.
Consequently, the year-to-date returns surged to 38.66per cent, followed by a 0.08 per cent increase in market capitalization to close at N39.08 trillion as investors' wealth rose by N31.82 billion.
The positive performance was supported by bargain-hunting in large and medium capitalised stocks amongst which are; Northern Nigeria Flour Mills (NNFM), Cadbury Nigeria, MeCure Industries, Lafarge Africa and CWG.
According to analysts at InvestmentOne Research, "The Nigerian bourse recorded an uptick in performance today due to the price increments witnessed in the Banking and Industrial sectors. Looking ahead, we expect investor's sentiments to be swayed by the search for real positive returns and developments in the interest rate space.
"We reiterate that this may be a great period to pick up some quality names with a medium to long-term investment horizon."
Investor sentiment, as measured by market breadth closed positive as 45 stocks advanced, while eight declined. Learn Africa and MeCure Industries emerged the highest price gainer of 10 per cent each to close at N3.08 and N6.93 respectively, while NNFM followed with a gain of 9.90 per cent to close at N28.85, per share.
Cadbury Nigeria increased by 9.78 per cent to close at N15.15, while Multiverse Mining and Exploration added 9.77 per cent to close at N4.38, per share. On the other side, Champion Breweries led the losers' chart with 10 per cent to close at N3.24, per share. Oando followed with a decline of 3.72 per cent to close at N11.65, while International Breweries shed 2.17 per cent to close at N4.50, per share.
FCMB Group declined by 1.45 per cent to close at N6.80, while Jaiz Bank dipped by 1.23 per cent to close at N1.60, per share.
The total volume traded increased by 37.1 per cent to 491.40 million units, valued at N3.22 billion, and exchanged in 6,549 deals. Transactions in the shares of Unity Bank led the activity with 75.442 million shares worth N105.347 million. Universal Insurance followed with account of 61.435 million shares valued at N14.965 million, while Mutual Benefits Assurance traded 46.643 million shares valued at N25.891 million.
Japaul Gold & Ventures traded 30.408 million shares worth N51.957 million, while Veritas Kapital Assurance traded 29.918 million shares worth N10.172 million.