Confronting Iran protests, regime uses brute force but secretly appeals to moderates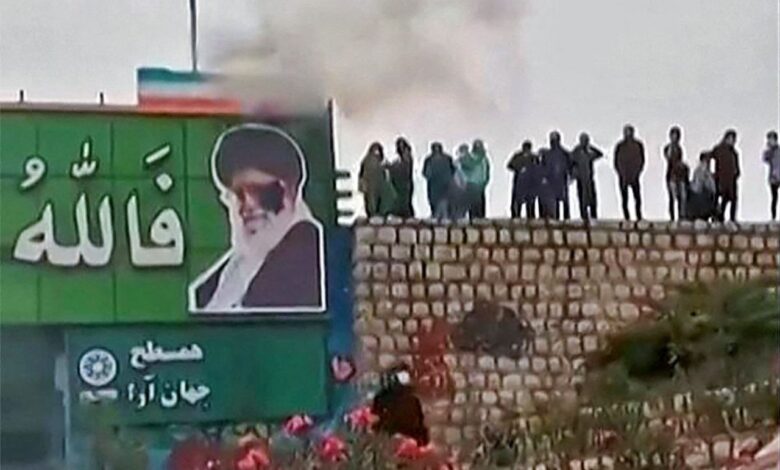 Purges of rivals and reformists from the government have narrowed officials' options for a response
As antigovernment protests swept across Iran last month, its top leaders made a secret appeal to two of the Islamic Republic's founding families, the moderate Rafsanjani and Khomeini clans that hard-liners had pushed out of power, said people familiar with the talks.
Iran's national-security chief, Ali Shamkhani, asked representatives of the families to speak out publicly to calm the unrest. If that happened, he said, liberalizing measures sought by demonstrators could follow, the people said.
The families refused, the people said.
Iran's Supreme Leader Ali Khamenei and his inner circle face a quandary after two months of nationwide protests. Their purges of prominent rivals and reformists from the government in recent years have narrowed their options for putting down one of the most serious internal challenges to their rule in the clerical regime's 43-year history.
Support for the protests has been fueled by anger at an economy racked by sanctions and inflation, at laws requiring women to cover their heads in public, and at a government that has excluded moderates from its ranks, senior Iranian reformists have said. Moderates were once an integral part of Iran's Islamic system of governance, and are now growing more aligned with protesters' calls for the system to be torn down.
"A large part of society shares the dissatisfaction with the protesters," Mohammad Khatami, a former president of Iran, warned this week in a speech released on a reformist social-media site. "Continuation of the status quo is further increasing the grounds for a societal collapse."
The Iranian government didn't respond to requests for comment.
The presence of moderates and reformists in the government once provided a political pressure-release valve, but both factions have seen their role in Iranian politics shrink in recent years. Reformist politicians have sought for decades to loosen Mr. Khamenei's hard-line grip on Iranian society, while moderates accepted his role but favored more social and political freedoms. Their dissenting voices could help absorb discontent without proving to be a threat to the system.
In recent years, the Guardian Council—a 12-member body of clerics and jurists partly appointed by Mr. Khamenei with sweeping powers to veto legislation and decide who is eligible to run for office—has purged the government and Parliament of almost all moderates and reformists, and even some conservative rivals.
Before the 2021 presidential elections won by Ebrahim Raisi, the council approved five conservatives, one centrist and one reformist, and disqualified four others. "We narrowed the competition day by day, and trusted political activists of the people gradually left the scene," Majid Ansari, a former vice president under former centrist President Hassan Rouhani, said this month at a forum in Tehran.
Ayatollah Khamenei made sure all reformists left the political system," said Saeid Golkar, an authority on Iran's security services who teaches at the University of Tennessee at Chattanooga. "He did political surgery to prepare for his succession."
The protests erupted in September after 22-year-old Mahsa Amini died in police custody, after she was arrested for allegedly violating strict laws on women's dress in public. What began as nightly clashes in Tehran and other cities involving hundreds of mostly young people has given way to daily civil disobedience.
Businesses have closed their doors. Students have staged campus sit-ins. Women have publicly defied laws requiring headscarves and modest dress. Workers have gone on strike in key industries. Mourners at the graves of protesters killed by authorities have coalesced into pop-up antigovernment rallies.
In response, the government has used pellet guns and tear gas, arrested demonstrators en masse, cracked down on university students, shut down the internet and claimed that the riots were the work of foreign spies.
More than 430 protesters have been killed and 17,000 have been detained, according to estimates from the nongovernmental organization Human Rights Activists in Iran. Some now face the death penalty.
While authorities have stopped short of responding with widespread violence given many Iranians' support for the protests, analysts say, the crackdown could still turn more deadly.
The ailing 83-year-old Mr. Khamenei has steered Iran's tumultuous course for more than three decades after succeeding Ayatollah Ruhollah Khomeini, the patriarch of the powerful Khomeini family and the only other person to hold the job of supreme leader.
Iranian officials have dismissed the possibility that the unrest could threaten the hard-line government Mr. Khamenei has built.
I don't see signs of any senior official having the slightest doubt about the stability of the Islamic Republic," said Mohammed Marandi, a professor at Tehran University and a hard-line adviser to Iran's nuclear negotiating team. "If they really worried about ending the riots quickly, they could have used a much heavier hand."
Mr. Khamenei and other top officials have offered few public concessions to protesters. They have demanded Farsi-language satellite television channels cease beaming videos of the protests into Iran.
Iranian officials have also turned to the courts, filing charges against more than 1,000 people in Tehran alone. A defendant was sentenced to death last week for setting fire to a government building.
The Islamic Republic's next steps to try to tame the protests are likely to include attempts to split off parts of the movement, using misinformation to portray the protests as the work of foreign spies and carrying out executions in hopes of deterring people, people who study Iran say.
Mr. Khamenei could dismiss Mr. Shamkhani, the national-security chief, or pressure President Raisi to step down for failing to halt the unrest, according to former Iranian officials.
Iran has threatened countries that it accuses without evidence of fomenting the unrest, including the U.S., the U.K. and Saudi Arabia. If other options fail, using live ammunition is likely to be intensified, say the Iran experts, though they say authorities might be reluctant to use it against young women, who often lead the demonstrations.
"The regime has just one method, which is aggressive suppression," said Mostafa Pakzad, a Tehran-based consultant who advises foreign companies in Iran. But, he said, "the character of this uprising is spontaneous, leaderless and emotional" and therefore "very hard to dismantle by sheer aggression."
The outreach to the Khomeini and Rafsanjani families indicates the government is searching for other measures to quell the demonstrations—and considering concessions that only months ago would have been considered unthinkable.
Few other Iranian families have deeper roots at the highest levels of the Islamic Republic. An ascetic Shia cleric whose return from exile helped bring down the monarchy in 1979, Ayatollah Ruhollah Khomeini was the father of Iran's revolution and its first supreme leader until his death a decade later. Akbar Hashemi Rafsanjani engineered Mr. Khamenei's ascent to the post. He was the country's president from 1989 to 1997, and remained a pragmatic insider until he died in 2017.
Younger members of the Khomeini and Rafsanjani clans have built careers in business and politics, often as reformists or moderates at odds with Mr. Khamenei. Mr. Rafsanjani's youngest daughter, Faezeh Hashemi, and other members of the two families have been detained during the recent protests.
In late October, Mr. Shamkhani, the head of Iran's National Supreme Security Council, invited Mr. Ansari, who is close to the Khomeini family, and Hossein Marashi, a relative of Mr. Rafsanjani's wife, to a meeting in his Tehran office, the people told about the meeting said. Also in attendance, they said, was Behzad Nabavi, who founded the Islamic Republic's intelligence service and is now close to the reformist former president Mr. Khatami.
Mr. Shamkhani, the security chief, expressed confidence in the Islamic Republic's resilience, saying he had received information the U.S. wasn't seeking regime change, the people briefed on the meeting said. If the families would ask protesters to stand down, he told them, liberalizing measures that reformist-minded members of these factions had long favored could follow, the people said.
Mr. Shamkhani arranged for them to meet a week later with President Raisi, who repeated the request for the support of the two families, the people said.
Mr. Marashi suggested to the Iranian leaders that they should reach an agreement with the U.S. on reviving a 2015 agreement limiting Iran's nuclear program in return for lifting international sanctions, the people familiar with the talks said. Reviving the deal—a goal of many moderates and reformists who favor engagement with the West—would ease Iran's economic isolation and help defuse the protests, he said.
The talks have so far gone nowhere, the people said.
Officials involved in the nuclear talks have said that the two sides were close to a deal in August, but the negotiations have since deadlocked over Tehran's demands for an end to an unrelated United Nations investigation of its nuclear activities. After the Iran protests broke out in September, Biden administration officials said the nuclear talks are no longer a priority.
Mr. Marashi said he couldn't immediately comment when reached by phone and didn't respond to subsequent requests. Messrs. Shamkhani, Ansari and Raisi—through his government's website—didn't respond to requests for comment. Mr. Nabavi couldn't be reached.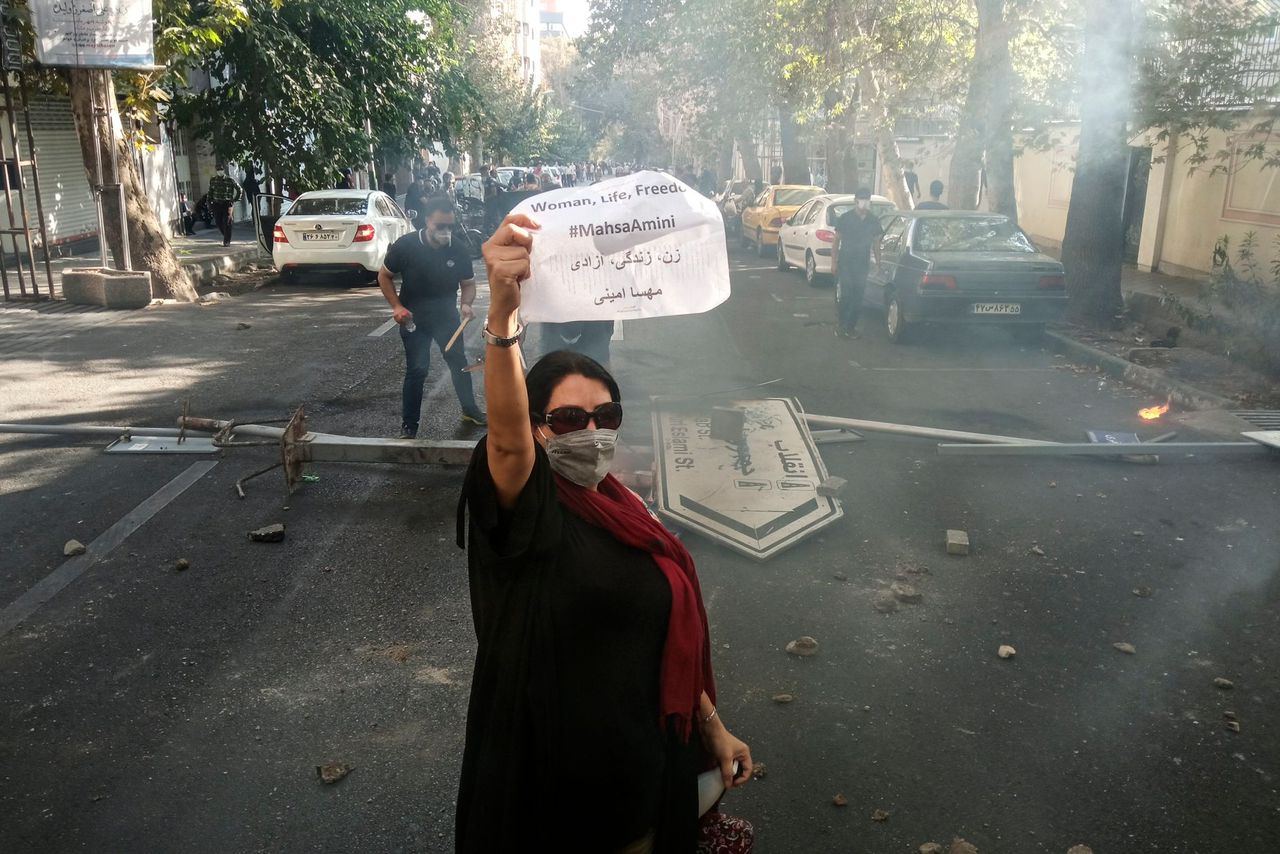 Since the meetings, some members of the two families have publicly backed the protesters. Hassan Khomeini, a prominent reformist cleric and grandson of the republic's founder, issued a public call for sweeping political change.
The most rational way of running the country is majority-oriented democracy," he told reformist website Bayan Farda on Nov. 8. "You should have hope in God and then trust in people," he said, adding such views positioned him as loyal to his grandfather's ideals. A reformists' faction to which Mr. Marashi belongs is now calling for a referendum to decide on the regime's future.
Other sidelined reformist officials have moved steadily closer to the protesters. Parvaneh Salahshouri, a former Iranian lawmaker who advocated against the mandatory hijab and was the leader of a small group of reformist female legislators, has become steadily more critical of the government since she decided not to run for re-election in 2021.
Be sure that God's patience has run out with your cruelty," she warned the government this month in a tweet. She has also criticized reformists, such as Mr. Khatami, saying their efforts to work within Iran's government have failed.
One danger for the regime is that groups that have supported the government—including powerful Shiite clerics based in the holy city of Qom—could reconsider if they begin to doubt its ability to contain the unrest. Even more dangerous is that the Islamic Revolutionary Guard Corps, a powerful branch of the armed forces that has evolved over decades into a semiautonomous institution with extensive commercial interests, could formally seize power and replace Iran's theocracy with military-dominated rule.
Most Iranians oppose the Islamic Republic's theocratic form of government, polls show. About 68% of respondents in a 2020 poll of Iranians said they believe that religious requirements should be excluded from state legislation, according to the Group for Analyzing and Measuring Attitudes in Iran, a nonprofit research foundation in the Netherlands. Only 14% agreed that laws should accord with religious teachings.
Even supporters concede that Mr. Khamenei's push to exclude reformist and moderate voices from the government have left many Iranians feeling disengaged, with no outlet to voice their frustrations other than protests.
"In the days when people do not have significant participation in the minimum platforms created for political participation, such as elections, it is clearly necessary to take steps in the direction of designing mechanisms and processes to make the will of the people flow in the structures," Mohammed Reza Ziaie, a student leader in the Basij militia, which role is to defend the Islamic Republic's system, told Mr. Raisi in a January public address.
Supreme Leader Khamenei has shown no sign of relenting.
"We brought together the republic and Islam; we brought together the presence of the people and the opinions of the people and God's knowledge," he said in a Nov. 2 recorded address. "We did this work with divine success."
Source: Wall Street Journal (wsj.com)