Credit card of fraud, Adebutu should bury his head in shame by Ifedayo Alani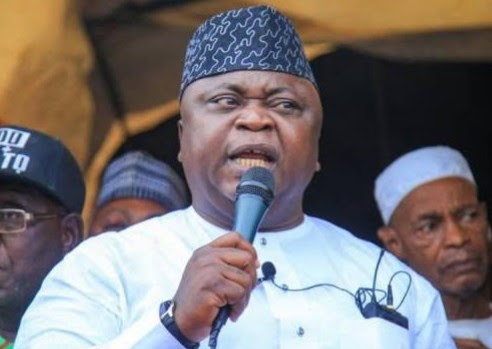 I was taken aback by the temerity and audacity of the Peoples Democratic Party (PDP) gubernatorial candidate in Ogun State, Mr Oladipupo Adebutu, to perpetrate unprecedented electoral fraud in broad daylight with so much impunity.
Despite the wide condemnation of vote buying by electoral umpire and other stakeholders, because of its negative impact of threatening credibility of elections, Oladipupo Adebutu, throwing every caution and decency into dustbin embarked on large scale electoral fraud through the distribution of millions of credit cards across all polling units in Ogun State with N10,000 in each card, for the purpose of bribing the Ogun electorate to vote against their will.
There is overwhelming evidence of how the inscription of Oladipupo Adebutu's mother image and her name under a fictitious foundation "Caroline Adebutu Foundation" appear in all the cards.
But for the sophistication and integrity of the electorate in the state, this act of bribery and electoral fraud could have swayed the people from doing the right thing and derail the moving train in Ogun State.
I call on security agencies to quickly declare Adebutu wanted and arrest him for compromising the integrity of the electoral process in Ogun State as well as constituting threat to democratic system.
Dr Ifedayo Alani writes from Ijebu-Ode