CSO calls for Enenche's arrest for incitement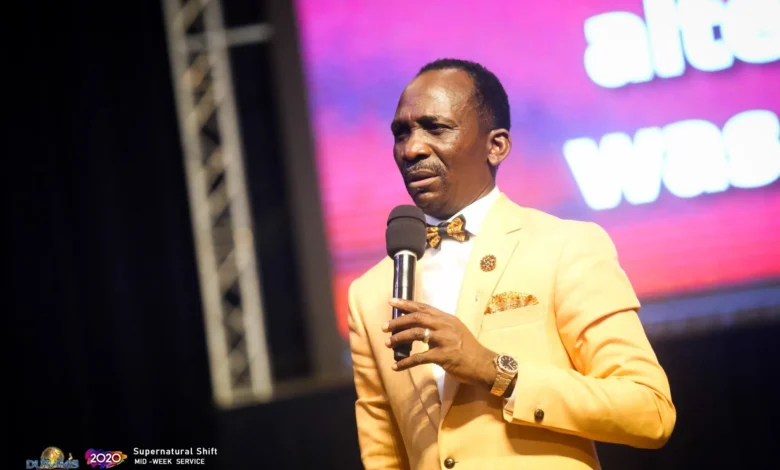 A civil society organization Centre for Social and Economic Rights (CSER) has called for the arrest of the presiding pastor of Dunamis Christian Ministry Pastor Paul Enenche for his inciting messages over the collation of the 2023 presidential and national assembly elections results which is a threat to national peace and security.
In a press statement issued in Lagos today Monday 27th of February 2023 by it's executive director Nelson Ekujumi, "the group condemned in the strongest terms, the irresponsible, insensitive, reckless and provocative message of Pastor Enenche in his sermon on Sunday 26th February 2023 to congregants and Nigerians via the social media platforms".
The Centre for Social and Economic Rights said it is "disturbed and frowns at the provocative and reckless message of incitement being unleashed on hapless Nigerians by Paul Enenche and others of like minds with the intention to cause a disruption of public peace and order for personal political advantage which is condemnable.
Nelson Ekujumi further stated that "We are shocked and condemn in strong terms the double standards that is being openly displayed by the DSS who invited an APC campaign council media director Chief Femi Fani-Kayode for questioning over comments termed as a threat to national security while they seem to be looking the other way at this brazen effontery of Pastor Paul Enenche against the constitution of the Federal Republic of Nigeria".
Therefore, as we await the announcement of final results and declaration of winners of the 2023 general elections at the national collation centre in Abuja, we are demanding the immediate arrest and prosecution of Paul Enenche for comments that is capable of disrupting public peace, truncating and toppling our democracy which amounts to treason under the constitution of the Federal Republic of Nigeria.