Banks defy FG, CBN directives on old N500, N1,000 deposit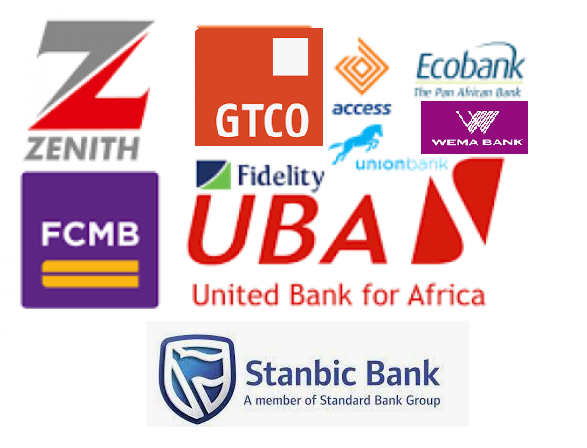 Commercial banks on Saturday allowed their customers to deposit their old N500 and N,1000 notes in an apparent disobedience to the directive of the Federal Government and Central Bank of Nigeria (CBN), according to findings by Western Post.
The CBN on Friday in line with President Muhammadu Buhari's directive authorized the banks to suspend the collection of the old N500 and N1,000 banknotes and make N200 notes available to customers nationwide.
Some banks visited by Western Post on Saturday in Lagos, such as Access Bank and First Bank of Nigeria Limited opened for business and were collecting the old N500 and N1,000 banknotes from their customers.
Also, Guaranty Trust Bank Plc, Fidelity Bank Plc and Sterling Bank Plc were also attending to their customers who visited with reference code.

Further findings revealed that bank customers who fill out the form online with reference code were attended to.
However, the website stopped generating reference code Saturday afternoon amid increasing traffic by bank customers, an investigation revealed.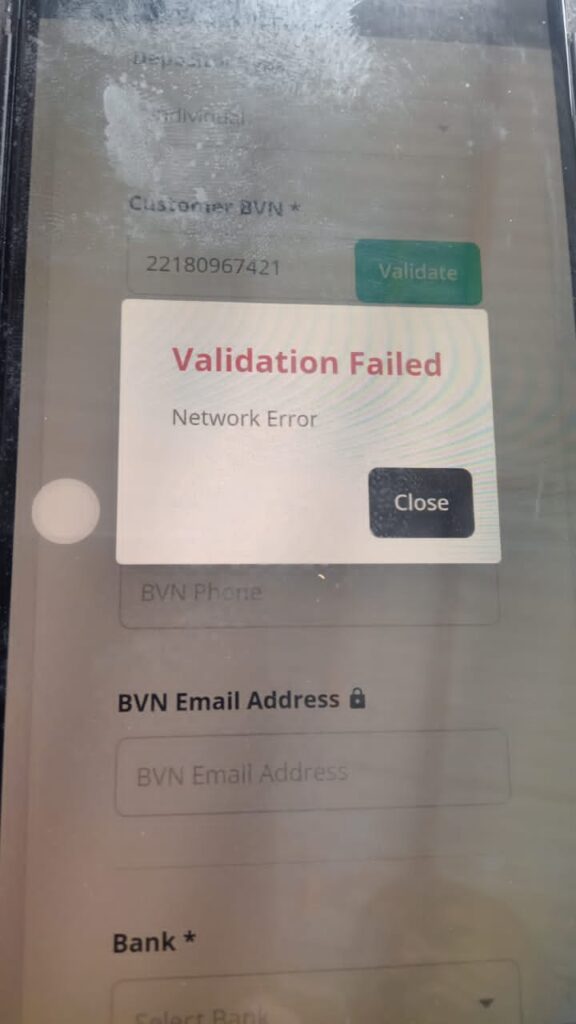 Both print and online reports quoted a source from the CBN that ordered the banks to collect the monies instead of going to the CBN offices following difficulties encountered in getting access to the bank.
The CBN official had said: "Go to your bank but fill out the form before you go. Go with the reference code you generate.
"With your code, banks will collect it from you. But if it is more than N500,000, you will go to the CBN and deposit it."
The likes of First Bank of Nigeria Limited, United Bank of Nigeria Plc, Ecobank Nigeria and Zenith Bank Plc in a letter to customers on Friday directed customers to deposit old N500 and N1,000 banknotes at the nearest branch nationwide on Saturday.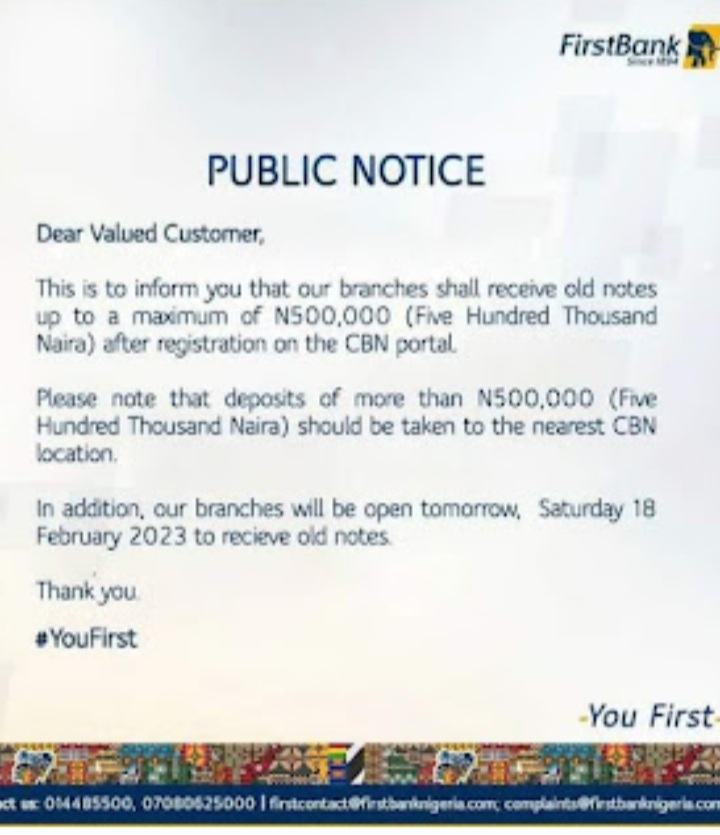 Specifically, First Bank of Nigeria on Friday directed its customers with over N500,000 old notes to deposit it at the CBN.
First Bank, one of the oldest banks in a statement said: "This is to inform you that our branch shall receive old notes up to a maximum of N500,000 after registration on the CBN portal.
"Please note that deposits of more than N500,000 should be taken to the nearest CBN location."
The tier-1 bank in its statement said its branches will be opened for business on Saturday for customers that wanted to deposit the old notes.
"In addition, our branches will be open tomorrow, Saturday 18 February 2023 to receive old notes," the statement said.
In a swift response, the Director, Corporate Communications, CBN, Osita Nwanisobi in a statement obtained by Western Post on Friday said: "The attention of the CBN has been drawn to some fake and unauthorized messages quoting the CBN as having authorized the Deposit Money Banks to collect the old N500 and N1,000 Banknotes.
"For the avoidance of doubt, and in line with Mr. President's broadcast of February 16, 2023, the CBN has been directed to ONLY reissue and recirculate the old N200 banknotes and this is expected to circulate as legal tender for 60 days up to April 10, 2023.
"Members of the public should therefore disregard any message and/or information not formally released by the Central Bank of Nigeria on this subject.
"Media practitioners are advised to PLEASE verify any information from the correct sources before publication."
Buhari in a nationwide broadcast on Thursday said the old N500 and N1000 notes have ceases to be legal tender, but can be redeemed at the CBN.
"To further ease the supply pressures, particularly to our citizens, I have given approval to the CBN that the old N200 bank notes be released back into circulation and that it should also be allowed to circulate as legal tender with the new N200, N500, and N1000 banknotes for 60 days from February 10, 2023 to April 10 2023 when the old N200 notes ceases to be legal tender," he had said.