Dangote Cement announces N1.6trn revenue, declares N20 dividend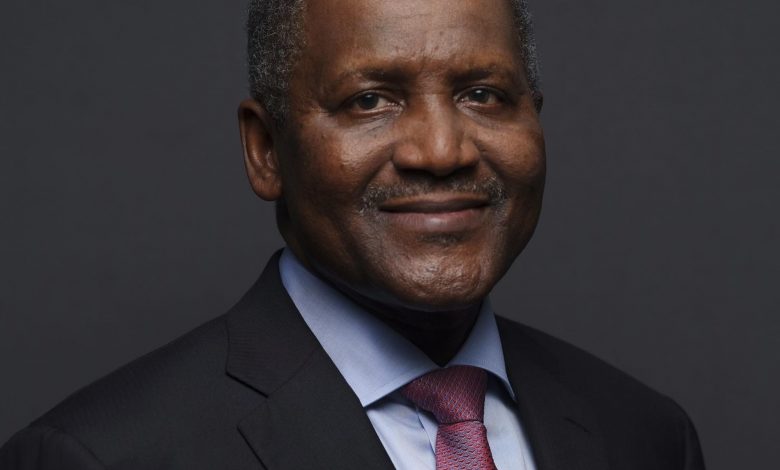 Dangote Cement Plc on Monday said its revenue increased to N1.62trillion in 2022, a growth of 17 per cent from N1.38trillion reported in 2021, driven by price increases to offset heightened inflation.
According to the company, its volumes sold by Dangote Cement's core Nigerian operations decreased by 4.1per cent to 17.8Mt, elevated by the high base of 2021.
"The decrease is partly as a result of energy supply challenges," the group explained in a statement.
Pan-African volumes also reduced by 8.1per cent to about 10.0Mt from 10.9Mt in 2021 due to increased supply chain challenges and maintenance activities.
The group announced N382.3billion profit in 2022 audited financial statement for full year ended December 31, 2022, representing an increase of nearly five per cent from N364.44billion reported in 2021.
With over N382.3billion profit in 2022, the management of multinational cement manufacturer has proposed a dividend of N20 per ordinary 50 kobo share for the second consecutive year.
The Chief Executive Officer, Dangote Cement, Michel Puchercos in a statement said: "We are pleased to report a solid set of results, despite the elevated inflation due to a very volatile global environment.
"We achieved a record revenue and EBITDA that drove strong cash generation across the Group. We recorded a revenue of N1,618.3B, up 17per cent compared to last year and Group EBITDA of N708.2B, up 3.5per cent with an EBITDA margin of 43.8 per cent.
"During the year, we ramped-up production at our Okpella plant and commissioned our power plant there. To address rising coal prices, we commissioned our alternative fuel feed systems at Obajana and Ibese which saw thermal substitution rate reach 7.5 per cent in December 2022. Successively, the Carbon Disclosure Project for the second consecutive year upgraded Dangote Cement's CDP rating, this time to B.
"The CDP rating upgrade clearly illustrates the growth we have achieved in our commitment to transparency on climate and environmental issues.
"Looking ahead, our strategic growth priorities are on track. We are progressing well to deploy grinding plants in Ghana and Cote d'Ivoire this year. To strengthen our local production capacity, I am pleased to announce the Company's plan to expand capacity into Itori, Ogun State Nigeria.
"As I retire from Dangote Cement Plc, I leave behind a company well equipped to fully transition into cleaner energy sources, a company with a robust export strategy and a company with a strong leadership team prepared to drive the business towards its next growth phase. It has been my utmost pleasure to serve this truly transformative organisation.
"I welcome and wish Mr Arvind Pathak all the best as the new Chief Executive Officer of Dangote Cement."