Dangote Sugar Refinery posts N54.74bn profit, declares N1.50 dividend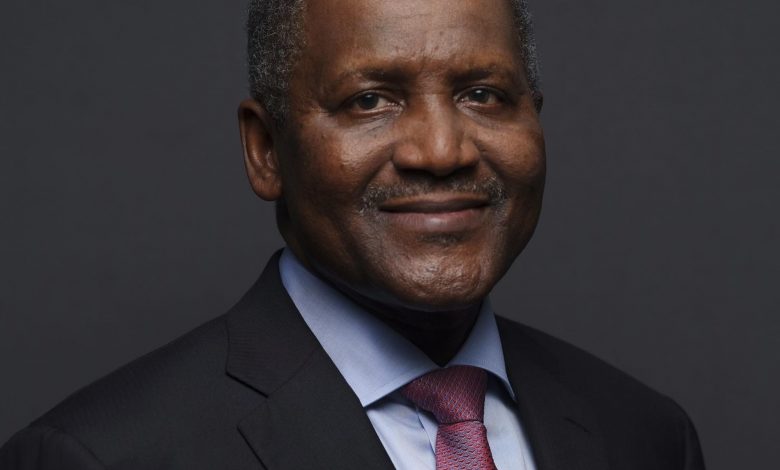 Dangote Sugar Refinery has announced N54.74billion profit after tax in 2022 financial statement for full year ended December 31, 2022,.
This is a 148per cent Year-on-Year (YoY) increase from N22.05billion in 2021 financial year.
The sugar refined company, announcing its results on the floor of the Nigerian Exchange Limited (NGX) on Thursday posted N82.3billion profit before tax, an increase of 142 per cent from N34.02billion reported in 2021.
The impressive growth in profits was driven by 46 per cent increase in revenue to N403.26billion in 2022 from N276.05billion reported in 2021, driven by N390.99billlion sales of 50kg sugar in 2022 from N269.06billion in 2021.
A boost in finance income to N6.38billion in 2022 from N1.42billion in 2021 contributed to Dangote Sugar Refinery current year results.
The directors recommended the payment of a dividend of N1.50 per ordinary share of 50kobo from the profit for the year ended 31st December, 2022.
The Group Managing Director, Dangote Sugar Refinery, Ravindra Singhvi had attributed the company's positive results to key trade interventions introduced during the year and positive market responses.
He said: "Our impressive performance in the period demonstrates our resilience in the face of prevalent challenges, which rightly reflected in strong topline growth shown in the financial results."
Meanwhile, the company said it has continued to implement its sugar backward integration projects plans and the enhancement of its Outgrowers Scheme to support the economic growth of the immediate communities.
"The aim is to develop a robust outgrower scheme with about 5,000 outgrowers when the projects have fully taken off, in addition to the achievement of other targets of its Sugar for Nigeria Project plan.
"The key focus is of the sugar refiner is achievement of the Dangote Sugar Backward Integration Projects targets and put Nigeria on the path of sugar self-sufficiency and the world sugar map," it stated.