Edun invites Arab investors to tap into Nigeria's resources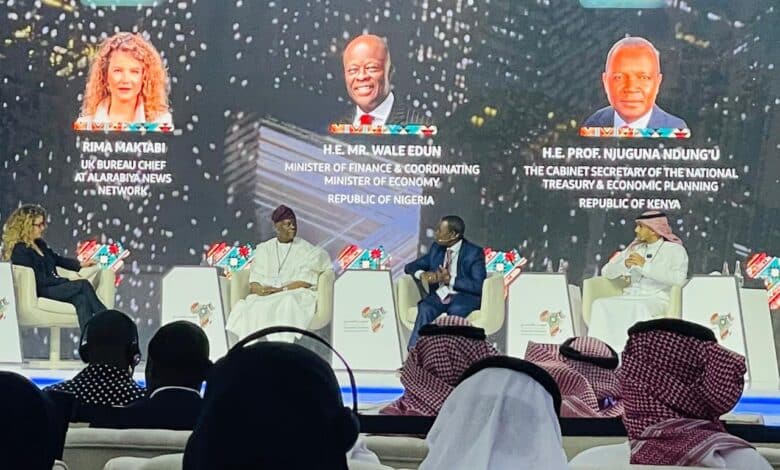 Minister of Finance Coordinating Minister for the Economy, Wale Edun, has urged the Arab investors to consider Nigeria as a potential destination for their funds, citing the country's abundant resources.
Edun made this appeal on Friday at the Saudi Arab-African economic summit in Riyadh, where he highlighted Nigeria's natural resources and infrastructure as attractive sectors for investment.
According to a post on the finance ministry's X account, formerly known as Twitter, Edun said the Arab countries are seeking to diversify their portfolios to secure alternative sources of income in the event of oil decline.
He also pointed out the huge market potential that exists between Africa and the Arab world, given their combined population share.
"Between Arab world and Africa, is about 18 percent of world population. 1.5 billion people. If they come together and cooperate, definitely, that kind of market has tremendous opportunity," Edun said.
"Not least of all, the Arab world is blessed with riches, and they are looking to invest — looking for long-term investment opportunities that will help them to keep earning and keep having funding, even when oil revenues dwindle.
"And on that basis, Africa, and Nigeria in particular, is a veritable home for such investment funds. We have the natural resources that can be invested in, we have the solid minerals, we have infrastructure opportunities, as well of course, as manufacturing and processing."
Edun said these are the areas that the Arab world is interested in; and that the Nigerian government is at the summit to assure them that Nigeria, under the leadership of President Bola Tinubu, is ready for business.