Eid-el-Fitri: Lagos PDP charges Muslims to imbibe lessons learnt during Ramadan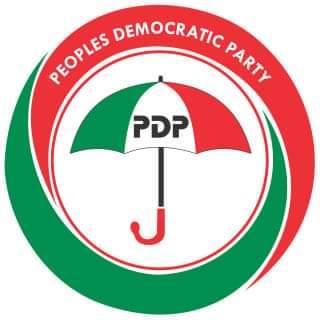 The Lagos State chapter of the Peoples Democratic Party (PDP) has urged all Muslims, especially those in Lagos State, not to forget the lessons learnt in the Holy Month of Ramadan.
In a statement by the Publicity Secretary in Lagos State, Mr Hakeem Amode to mark the Eid-Al_Fitri,, the PDP said that the period of Ramadan is always an opportunity for Muslims to get closer to their creator, saying this should be a continuous exercise for as worshippers of Allah.
"During Ramadan, Muslims learn endurance, love, peace, holiness, kindness, perseverance and dedication. We want all these to continue even after the end of the Holy Month.
"Our supplications and prayers for the past four weeks that we waited on Almighty Allah cannot go in vain, and we need to continue to pray for peace and progress for our dear state and country.
"This is the best time for us to wake up as a people and agree that we have much on our hands.
"As a party, we are with you at all times and we believe that this difficult period will pass as it has been a challenging moment and certainly all hands must be on deck if we want to take back our nation and bequeath a government that would listen to the yearnings of the masses," the statement read.
Amode stressed that the Lagos State chapter of the PDP will not relent in ensuring that the people of the state get the best in terms of governance.
He added that Ramadan provides Muslims an opportunity to pray to Almighty Allah to restore their lost glory and that "we believe that He will answer our prayers and give us the best at this material time."