Ekiti Assembly recalls two suspended members as Aribisogan remains under sanction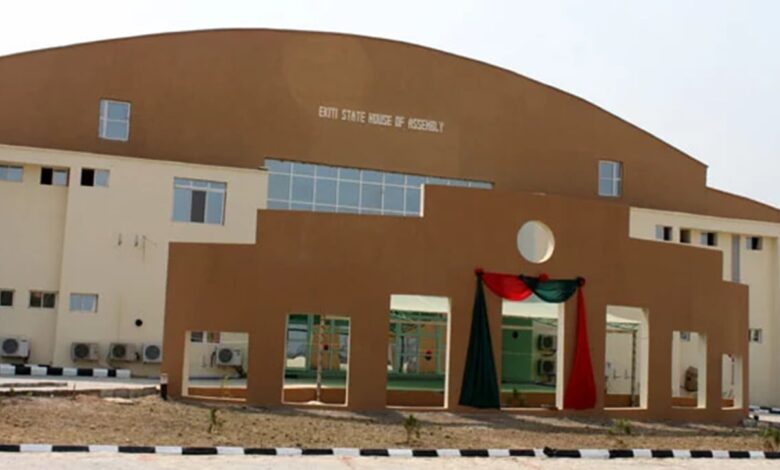 The Ekiti State House of Assembly has lifted the suspension of two members, Hons. Tajudeen Akingbolu and Adegoke Olajide.
This was contained in a statement by Chairman, House Committee on Media and Public Affairs Adeoye Aribasoye.
He said both members following days of discussions with the leadership of House signified their intention to return to their legislative duties.
"The suspension of the two honourable members was lifted today (Friday) after the leadership of the House considered the notice of discontinuance of suits filed by the two members in the Ekiti State High Court challenging their suspension from the House.
"The House is indeed pleased to welcome Honourables Akingbolu and Olajide back into the family. The issues that led to their suspension is now history. What is important now is for all members to continue to work as a team towards the delivery of good governance for the people of Ekiti State. The immediate task now is to rigorously review the 2023 budgetary proposals from MDAs to ensure that the concerns of Ekiti kete are appropriately taken care of," the statement quoted Speaker, EKITI State House of Assembly Rt. Hon. Olubunmi Adelugba as saying.
With the lifting of the suspension of the two lawmakers, only the impeached Speaker, Rt. Hon Olugboyega Aribisogan remains on suspension.