Ekiti House of Assembly condoles family of Funminiyi Afuye over death of late Speaker's mother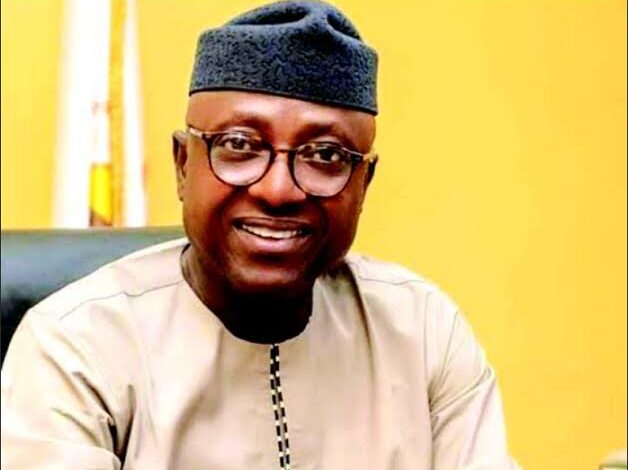 The speaker of Ekiti State House of Assembly, Adeoye Aribasoye, has condoled with the family of the late Funminiyi Afuye, former Speaker Ekiti State House of Assembly over the demise of his Mother, Mama Felicia Faremekun Afuye.
Mama Felicia Afuye passed to the great beyond on Wednesday, the first of November, 2023 at the age of 103 years.
'Death is an inevitable destination of all mortals, and Mama's demise is no exception.
Although we would have loved to still have Mama around as a mother figure to us all despite crossing the centenary line, but we defer to God's ultimate will and we wish mama a glorious journey to her creator'. Aribasoye submitted.
The speaker in a press statement said the solace in this circumstance is that Madam Afuye lived a good and exemplary life of service to God and utmost contributions to humanity.
"Mama's impact as a godly and responsible mother was evident in the testimonies of those who came across her and the obviously qualitative upbringing of her children and wards, particularly, our departed leader, Funminiyi Afuye, a noble indigene of Ikere Ekiti, who contributed immensely and immeasurably to the development of Ekit State in various capacities," Aribasoye noted.
He stated further, "Rt. Hon. Funminiyi's front line roles as an activist, a reformist, a lawmaker and an ardent progressive remain evergreen in our minds just as they serve as a plus to the Afuye Dynasty"
Aribasoye prayed on behalf of the state Assembly that God would abide with the family and set a trend of longevity and good health.
"My colleagues in the state legislature and my humble self therefore commiserate with the entire Afuye family over this exit and we pray that God shall continually abide with the family, make all aged strong and make the younger ones fulfill their length of days in good health and sound mind."