Ekpo vows to harness Nigeria's abundant gas resources for economic prosperity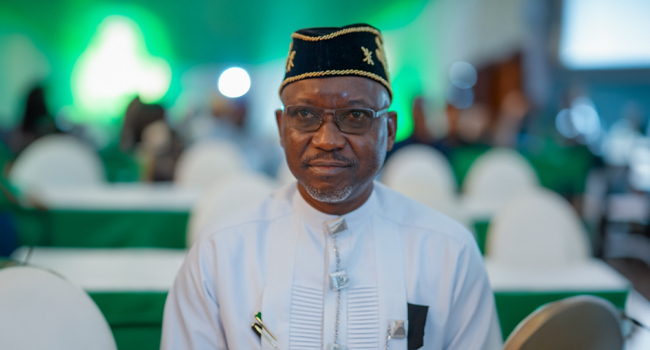 Minister of State (Gas) for Petroleum Resources, Ekperikpe Ekpo, has affirmed his dedication to unlocking Nigeria's vast gas resources, aiming for both economic prosperity and environmental sustainability.
Speaking after his inauguration by President Bola Tinubu in Abuja on Monday, Ekpo expressed his gratitude for the opportunity to serve the nation.
He highlighted the pivotal role of the gas ministry in driving Nigeria's energy transformation and outlined his commitment to establishing a clear agenda and robust implementation roadmap for tapping into Nigeria's significant but untapped gas resources.
Ekpo emphasised the necessity of developing a financially viable and ecologically sound gas utilization framework. This framework aims to enhance revenue generation and increase access to energy sources. He acknowledged the ministry's responsibility in the wake of fuel subsidy removal, noting that their task is to provide a sustainable alternative to traditional petrol.
He said, "The removal of fuel subsidy has placed the responsibility of providing a sustainable alternative to PMS on us in the ministry. I am committed to ensuring that together, we would deliver on this wondrous task of building an economically viable and environmentally sustainable gas utilization framework and developing of infrastructure for the benefit of Nigeria and Nigerians."
In the short term, Ekpo highlighted immediate strategies, including exploring compressed natural gas for the mass-transit sector and its potential expansion into power generation. He revealed plans to engage with various government bodies to evaluate the status of Nigeria's gas exploration, infrastructure, access, ongoing projects, and transactions.
"In the course of the next few weeks and months, I would receive briefings from relevant MDAs and reevaluate same with the view to ascertaining the actual status of Nigeria's gas exploration and utilization, state of infrastructural delivery, level of access/barriers, current transactions and projects within the gas industry," he added.
Ekpo believed that adopting these strategies would not only decrease transportation expenses but also have a positive impact on lowering food prices and alleviating inflation, thereby enhancing the quality of life for Nigerians.
"Nigeria's abundant natural gas reserves position the country as a global leader. By harnessing these reserves, we can stimulate the domestic economy and create job opportunities within our local economy," Ekpo asserted.
He pledged to collaborate with relevant agencies in conducting a comprehensive assessment of Nigeria's gas industry potential, from exploration to distribution. This evaluation is expected to form the groundwork for maximizing the potential of Nigeria's gas resources and strengthening the entire value chain.