Emefiele returns to Nigeria amid alleged plan by DSS to effect arrest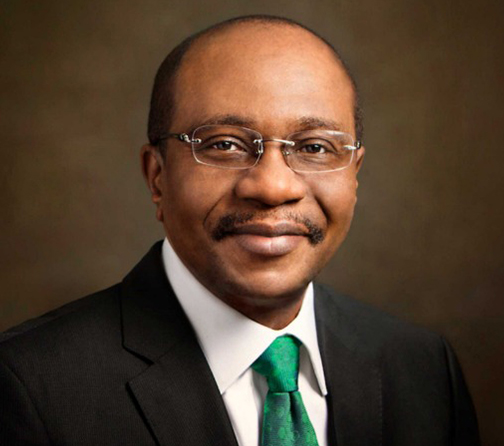 The embattled Governor of the Central Bank of Nigeria (CBN), Mr Godwin Emefiele has returned to Nigeria amid the controversy surrounding his planned arrest by Department of State Services (DSS).
He returned from the United States of America to frontally engage forces that wanted to arrest and prosecute him.
Emefiele, according to reports doing the rounds in the media, arrived in Abuja on Wednesday after his "vacation" abroad.
Some credible sources at the apex bank, reported that Emefiele returned to Nigeria on Wednesday and would be in the office today, Thursday, January 12, 2023.
It could not be confirmed as of the time of this report if he had resumed in his office.
The embattled CBN boss has been out of the country for several weeks on "annual vacation".
Before Emefiele travelled out and while on vacation, he had been enmeshed in controversies bordering on his official responsibilities and allegations from outside the apex banking institution that he had links with terrorism financing.
The allegation of terrorism financing was specifically slammed on him by the DSS since December 2022.
Although, Emefiele had somewhat pushed back, now that he is back, he is expected to forcefully fight back to clear his name.
In recent times, there have been sponsored protests and legal suits both in favour and against him, all of which have come amid his bank's policy of Naira notes redesign.
Only on Wednesday, hundreds of youths had stormed the Central Bank headquarters in Abuja, demanding his immediate resignation.
They insisted Emefiele could not continue to run the CBN from abroad.
The protests were part of the series of moves to put Emefiele on the spot with a view to exposing his underbelly and easing him out of office.
The involvement of the DSS in the grand plot increases the level of Emefiele's vulnerability. The weighty allegation of terrorism financing further worsens his case except he is able to come clean on it.