Emefiele: The worst Nigerian CBN governor ever, By Kola Amzat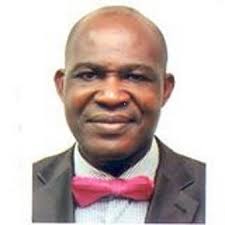 Since the turn of 60s when Nigeria became independent, the Apex Bank has never lacked men of undoubted quality in control, with outstanding intelligence and brilliance, keen and shrewd minds, admirable banking and financial skills, helicopter views on economy and above all, undoubted patriotism.
From the era of Alhaji Aliyu Mai Bornu, the first indigenous CBN governor to Dr. Clement Nsong to Mallam Adamu Ciroma to Mr. Ola Vincent to AbdulKadir Ahmed, the longest serving CBN governor to the very industrious and almost infallible Dr. Joseph Sanusi to data and statistics savvy Charles Soludo and of course, banking sector reformer of note, Lamido Sanusi, Nigeria has had great men of visions, ideas and exceptional qualities who have presided the Apex Bank. Each of them registering their bold footprints at the sands of Nigerian economy and banking sector.
It's doubtful whether we could conveniently place the incumbent governor in the class of the aforementioned men of valor, patriotism, outstanding financial skills and professionalism. His regime has been characterized with economic confusion, policy somersault and critical decisions that are subject of trials by errors, so much that Nigerians keep wondering why the President has not deemed it fit send him packing.
Under his watch, the CBN management of foreign exchange has been appalling, nauseating and simply put, tragic. His era has caused so much pains, agony and tribulation for Nigerians as their purchasing power has continually remained on downward trend. He has succeeded in impoverishing the Nigerian public. On account of continual dwindling fortunes of Naira, many manufacturing companies have gone into extinction.
The few that have the effrontery to remain in business simply pass the astronomical cost of sourcing for dollars, pound sterling and other foreign currencies onto hapless Nigerians who have no choice than to purchase little that their Naira have capacity for. In the midst of this, there is unconfirmed report in the public domain that this man simply swindle the nation of millions of her hard earned dollars by operating through cabal.
Also, over the last few years, the Apex Bank seems to have lost focus and direction in the management of monetary policy. Monetary policy includes periodic revising of interests' rates and changing bank reserve requirements. Essentially, monetary policy is a set of actions designed to control nation's overall money supply. The monetary policy management is to ensure that CBN takes control when money supply in the economy needs to be contracted or expanded. But, what has the nation been treated to? Spiral inflation even when CBN is contracting the money supply! How many users of funds are accessing facilities in the banks on account of high cost of funds? CBN response to management of liquidity and reserve ratio in the banks most times are also untimely, thus making their policy counterproductive.
Nigeria also have at the helm of affairs a CBN governor who is simply political in all ramifications. This is the first time our nation is in this quagmire. His bid for APC presidency has given him out as a public officer who is no longer suitable for CBN governor office. Meanwhile, despite the outrage of Nigeria towards this development, he's shown no remorse. During the week, he's in the office. He sneaks in to Agbor, Warri, Asaba and Abuja during the weekends engaging in high wired politicking. Of course, the populace have lost trust and confidence in CBN impartiality in the nation management of economy. Nigeria needs a CBN governor who embodies professionalism and astuteness and not one who is Apex Bank helmsman during the day, and with the garb of political lord in the night.
The CBN management of POS nationwide is also a point of concern. Nigerian Banks today prefer funding POS operators as against their ATM terminals on account of accruable commissions at the expense of longsuffering Nigerians. Most times, POS operators are just within corridors of banks canvassing for their business while the ATMs are not dispensing.
This development is mostly at its height on weekends. The news in the public domain is that most POS operators are indeed agents of Bankers working very close to where they operate. This is indeed a dereliction of duty and ineffectiveness on the part of CBN. This should not be the practice with a CBN that is alive to its responsibility by exercising absolute control and monitoring on operations of Banks nationwide.
We also have a CBN governor who has continually refused the invitation of NASS whenever there is need to make clarifications on economic issues, so much that the senate resolved recently to re-visit the CBN Act with a view to unravel the mystery behind Godwin Emefiele persistent running away from NASS invitation.
The fact remains that this CBN governor sees himself as untouchable and not answerable to any institution whatsoever, nothing the NASS, the highest law-making institution in the land.
A case in point is his adamant posture when NASS advised that the CBN needs to give more time, as well as review upward the withdrawal limits of N100,000 and N500,000 recently set by the Apex Bank for individual and corporate bodies respectively. He simply presides and manages the Bank as if the Institution is his inheritance.
Nigerians also note very sadly that, over the past few years the CBN management of foreign reserves has not been salutary. If Naira continually dwindles against foreign currencies on account of CBN currency manipulation, the nation foreign reserves would forever be at the receiving end. That majorly account for why Foreign Reserves Account has been in the back and forth state. All motion, no movement!
It's also not in doubt that since the emergence of incumbent CBN governor, there have not been synergy between fiscal and monetary authorities. On periodic basis, the two policies must synchronize for the betterment of the economy, and ultimately welfare of the generality of Nigerians. CBN governor knows he can't operates effectively without marrying monetary policies with the development in Tax and Government Expenditure, yet he has continue to remain aloof.
It's clear that it would be fool hardy and inimical to continue to retain Mr Emefiele with so many ugly developments the nation economy and financial sector have witnessed since his assumption of office. This is therefore an auspicious time for the president to relieve him of his post.
Kola AMZAT (FCA, FCIB)
LAGOS BASED FINANCIAL CONSULTANT,
09077509348
Kola AMZAT (FCA, FCIB, CTP, MBA)
Lagos Based Financial Consultant
09077509348.