Equities market closes in negative amid profit-taking activities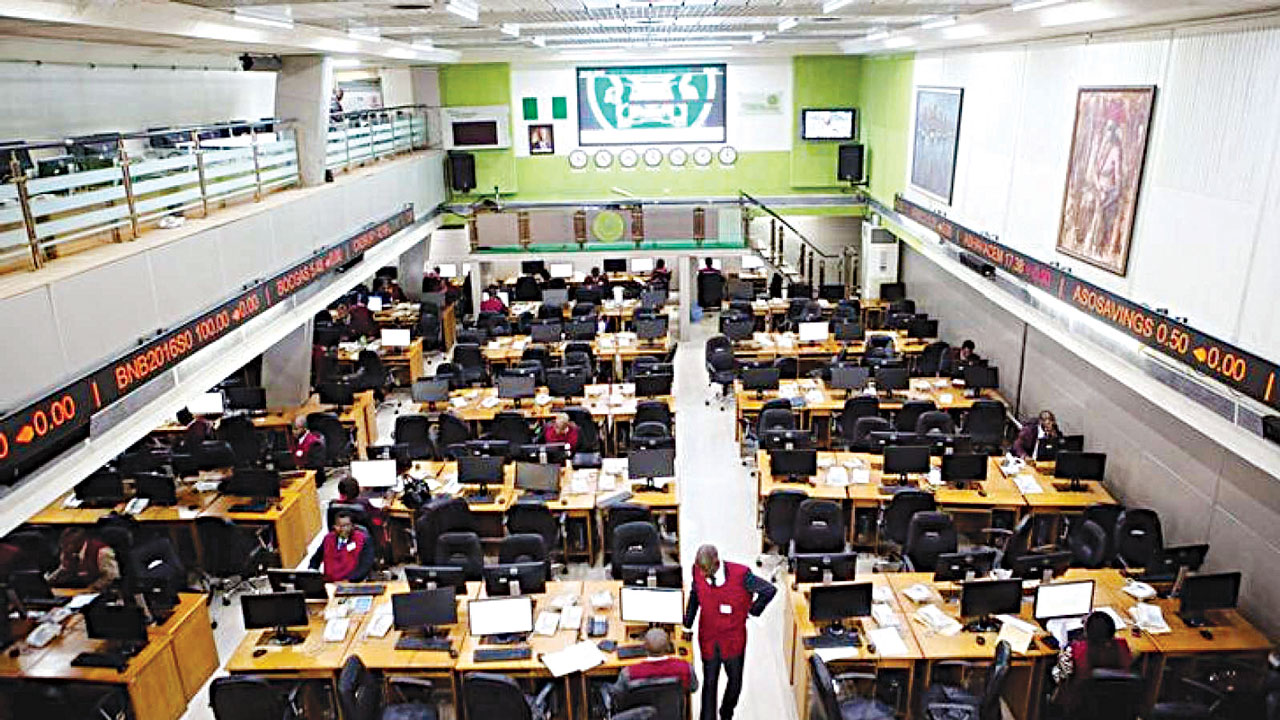 The equities market of the Nigerian Exchange Limited (NGX) closed in the bear territory last week following profit-taking activities on all trading sessions this week save for Friday.
Thus, the NGX All-Share Index declined week-on-week (W-o-W) by 0.93 per cent to close at 64,721.09 points. Similarly, market capitalisation lost N150 billion W-o-W to N35.422 trillion.
Sector-wise, the NGX Consumer Goods and NGX Industrial Goods indices were notable gainers, posting week-on-week increases of 2.39 per cent and 0.37 per cent respectively. Conversely, the NGX Insurance, NGX Banking, and NGX Oil & Gas indices experienced declines of 2.17 per cent, 2.06 per cent, and 0.42 per cent respectively. These sectors were impacted by cautious investor sentiment and sell-offs in select mid and high-cap stocks such as Access Holdings, Unity Bank, Lasaco Assurance and Eterna as investors meticulously evaluated the interplay of market and economic conditions.
The market breadth for the week was negative as 28 equities appreciated in price, 56 equities depreciated in price, while 70 equities remained unchanged. Computer Warehouse Group (CWG) led the gainers table by 25.83 per cent to close at N3.80, per share. The Initiates followed with a gain of 23.40 per cent to close at N1.16, while John Holt went up by 20.83 per cent to close to N1.45, per share.
On the other side, SUNU Assurance led the decliners table by 28.70 per cent to close at 82 kobo, per share. Guinea Insurance followed with a loss of 25.64 per cent to close at 29 kobo, while NEM Insurance declined by 10 per cent to close at N5.40, per share.
Overall, a total turnover of 1.689 billion shares worth N29.407 billion in 29,477 deals was traded last week by investors on the floor of the Exchange, in contrast to a total of 1.741 billion shares valued at N25.087 billion that exchanged hands previous week in 30,652 deals.
The Financial Services Industry (measured by volume) led the activity chart with 1.166 billion shares valued at N16.925 billion traded in 13,819 deals; contributing 69.04 per cent and 57.55 per cent to the total equity turnover volume and value respectively. The Conglomerates Industry followed with 191.320 million shares worth N843.336 million in 1,829 deals, while the Oil & Gas Industry traded a turnover of 64.352 million shares worth N810.637 million in 2,159 deals.
Trading in the top three equities namely FBN Holdings (FBNH), Transnational Corporation (Transcorp) and Fidelity Bank (measured by volume) accounted for 576.688 million shares worth N6.911 billion in 3,524 deals, contributing 34.14 per cent and 23.50 per cent to the total equity turnover volume and value respectively.
Analysts have said that mixed performance is expected to persist on the Nigerian equities market this week as investors continued to digest the July consumer price, impact of rising inflationary pressures on financial market instruments and as more companies release their half-year corporate earnings with mixed performance and rising economic concerns due to the ongoing reforms in the system.
After six consecutive weeks of upward momentum, the local stock market's bullish streak came to a pause last week. This dip was attributed to sell-offs and profit booking in high-priced and blue-chip stocks. The cautious sentiment was driven by investors adopting a 'wait-and-see' approach, analyzing the recently released July Consumer Price Index (CPI) of 24.08 per cent and its potential impact on market instruments.
Analysts noted that last week's market activity reflected a delicate balance between cautious optimism and potential challenges in the investment landscape.
Analysts at Cordros Securities Limited expected market performance to stay mixed in the week ahead as investors rebalance their portfolios following an assessment of corporate earnings released thus far for H1-23.
They stated that "in the medium term, we expect investors' sentiments to be influenced by developments in the macroeconomic landscape and the movement of yields in the fixed-income market. Overall, we reiterate the need for positioning in only fundamentally sound stocks as the weak macro environment remains a significant headwind for corporate earnings."
Looking ahead to the new week, Cowry Assets Management Limited said the equity market's trajectory unfolds at the nexus of nuanced factors, encompassing not only bargain hunting and macroeconomic data assimilation but also ministerial portfolio allocation, FX market dynamics propelled by the infusion of a $3 billion cash loan, and the impending earnings releases from prominent tier-one banks.
"Amidst this tapestry, a feeling of careful optimism rules as market stakeholders navigate the intricate curves to take advantage of evolving opportunities within a dynamic investment landscape. Meanwhile, we continue to advise investors on taking positions in stocks with sound fundamentals," the research house said.