Equities market depreciates by N15.64bn in 2023 first trading week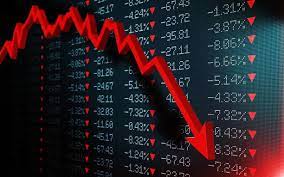 The equities market of the Nigerian Exchange Limited (NGX) dropped by N15.64billion in the first trading week in 2023 as investors weak sentiment rock large and middle capitalised stocks.
The market capitalisation dropped to N27.899 trillion from N27.915trillion it closed for trading in 2022, representing a decline of N15.64 billion.
Consequently, the NGX All-Share Index went down by 0.06 per cent to 51,222.34 basis points from 51,251.06 basis points it opened for trading.
Selloffs in Airtel Africa (- 5.2 per cent) and BUA Cement (-1.8 per cent) amid investors hunting bargain in BUA Foods (+14.6 per cent), while Nigeria Brewery (+14.6 per cent) to drive the weekly loss.
Based on the preceding, the Year-till-Date (YtD) return for the index printed -0.1per cent. Analysing activity levels, the total volume traded declined by 51.0per cent w/w while the total value traded increased by 43.0per cent week-on-week (w/w).
 Save for Industrial Goods (-0.6per cent) index that declined, all other sectoral indices— Consumer Goods (+6.4per cent), Banking (+4.3per cent), Insurance (+2.7per cent), and Oil and Gas (+0.1per cent) – recorded gains.
The market opened for four trading days this week as the Federal Government declared Monday 2nd January 2023 a public holiday to mark the New Year celebration.
A total turnover of 921.856 million shares worth N27.154 billion in 15,601 deals was traded during the week by investors on the floor of the Exchange, in contrast to a total of 1.880 billion shares valued at N18.988 billion that exchanged hands last week in 12,036 deals.
The Financial Services Industry (measured by volume) led the activity chart with 616.527 million shares valued at N6.452 billion traded in 7,208 deals; thus contributing 66.88 per cent and 23.76 per cent to the total equity turnover volume and value respectively. .
The Industrial Goods Industry followed with 138.314 million shares worth N13.356 billion in 1,063 deals. The third place was the Conglomerates Industry, with a turnover of 55.931 million shares worth N92.845 million in 502 deals.
Trading in the top three equities namely FBN Holdings Plc, BUA Cement Plc and Guaranty Trust Holding Company Plc (measured by volume) accounted for 450.338 million shares worth N17.203 billion in 1,862 deals, contributing 48.85 per cent and 63.35per cent to the total equity turnover volume and value respectively.