Equities market depreciates by N297bn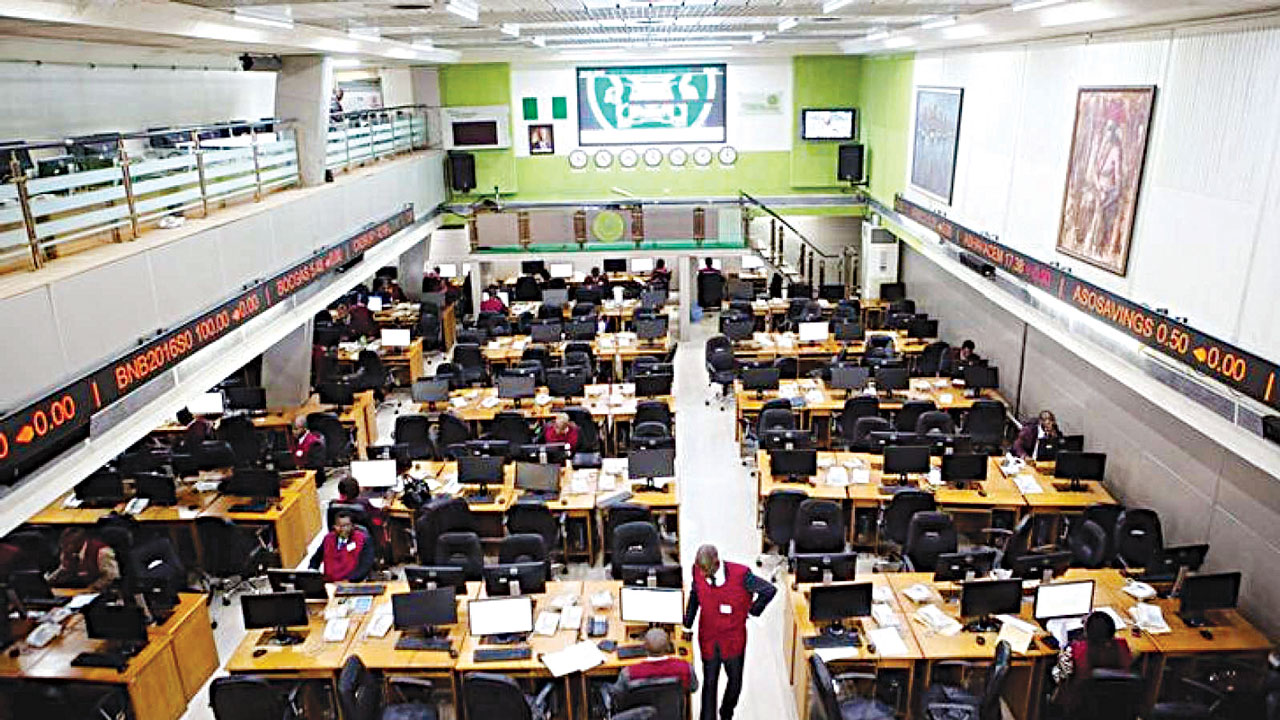 The domestic equities market on Thursday , ended its four-day winning streak as the overall market capitalization shed N297 billion.
The Nigerian Exchange Limited (NGX) All-Share Index (ASI) shed 539.48 points or 0.76 per cent to close at 70,042.28 points. Also, market capitalisation dipped by N297 billion to close at N38.481 trillion.
As measured by market breadth, market sentiment was negative, as 26 stocks gained relative to 28 losers. Omatek Ventures emerged the highest price gainer of 10 per cent to close at 55 kobo, while Academy Press followed with a gain of 9.83 per cent to close at N1.90, per share.
Prestige Assurance and Tantalizers rose by 9.76 per cent each to close at 45 kobo each, while DAAR Communications appreciated by 8.70 per cent to close at 25 kobo, per share. On the other side, Chams Holding Company led others on the losers' chart with 9.84 per cent to close at N2.20, per share. International Breweries followed with a decline of 8.79 per cent to close at N4.15, while R.T. Briscoe Nigeria declined by 8.51 per cent to close at 43 kobo, per share.
Thomas Wyatt Nigeria lost 8.42 per cent to close at N3.70, while FBNH depreciated by 8.14 per cent to close at N18.05, per share.
The total volume traded decreased by 12.68 per cent to 525.457 million units, valued at N6.089 billion, and exchanged in 8,396 deals. Transactions in the shares of Japaul Gold and Ventures led the activity with 92.015 million shares worth N124.950 million. Fidelity Bank followed with account of 67.033 million shares valued at N557.365 million, while United Bank for Africa (UBA) traded 46.313 million shares valued at N971.342 million.
FCMB Group traded 42.617 million shares worth N262.590 million, while Chams Holding Company traded 30.951 million shares worth N72.881 million.