Equities market depreciates by N8bn over profit-taking in Geregu Power, others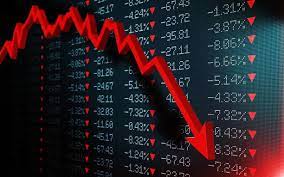 The equities market of the Nigerian Exchange Limited (NGX) on Monday opened the week mixed with a bearish tilt as the overall capitalisation went down by N8 billion over investors profit-taking in Geregu Power Plc, among others.
As a result, the NGX All Share Index (ASI) went down by 13.79 basis points or 0.02 per cent to close at 55,806.71 points, while the market capitalisation lost N8 billion to close at N30.387 trillion.
As measured by market breadth, market sentiment closed par as 26 gainers and losers. NEM Insurance and Omatek Ventures recorded the highest price gain of 10 per cent each to close at N5.50 and 22 kobo respectively per share.
Conoil and MRS Oil Nigeria followed with a gain of 9.94 per cent each to close at N76.85 and N54.20 respectively, while Eterna appreciated by 9.73 per cent to close at N10.15 per share.
On the other hand, John Holt led the losers' chart by 9.95 per cent to close at N1.72 per share. Courteville Business Solutions followed with a decline of 9.80 per cent to close at 46 kobo, while Chams Holding Company declined by 9.76 per cent to close at 37 kobo per share.
Wapic Insurance depreciated by 8.70 per cent to close at 42 kobo, while Academy Press declined by 7.89 per cent to close at N1.75 kobo, per share.
The total volume traded declined by 18.9 per cent to 369.780 million units, valued at N19.841 billion, and exchanged in 7,221 deals Transactions in the shares of Geregu Power topped the activity chart with 52.491 million shares valued at N16.365 billion. NPF Microfinance Bank followed with 50.023 million shares worth N90.042 million, while Access Holdings traded 46.235 million shares valued at N573.552 million.
Zenith Bank traded 28.745 million shares valued at N800.619 million, while United Bank for Africa (UBA) sold 16.247 million shares worth N151.743 million.
This week, analysts at United Capital Plc said: "We expect mild bullish sentiments in the market as we believe that the positive sentiments will further drive some buy-interests among investors.
"However, we note that there may be pockets of profit-taking activities as investors will seek to book their gains off the previous week's rally."