Equities market   gains N157bn in market cap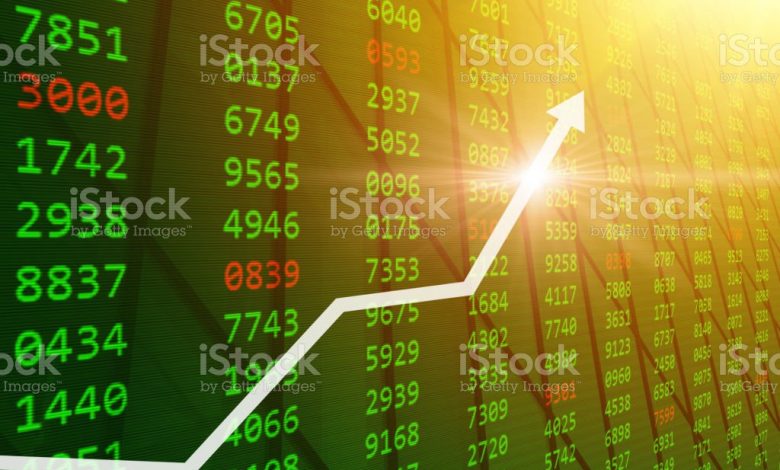 The Nigerian equities market on Tuesday extended its positive sentiments as sustained interest in BUA Foods Plc and 15 others drove the overall capitalization N157 billion higher.
The All-Share Index (ASI) gained 287.92 points, representing a gain of 0.44 per cent to close at 65,488.67 points. Also, market capitalisation rose by N157 billion to close at N35.842 trillion.
The upturn was driven by price depreciation in large and medium capitalised stocks amongst which are; BUA Foods, Guinness Nigeria, NASCON Allied Industries, Dangote Sugar Refinery and Chemical and Allied Products (CAP).
As measured by market breadth, market sentiment was negative, as 26 stocks lost relative to 16 gainers. Cornerstone Insurance emerged the highest price gainer of 9.84 per cent to close at N1.34, per share. Computer Warehouse Group followed with a gain of 9.74 per cent to close at N4.28, while SCOA Nigeria advanced by 9.38 per cent to close at N1.40, per share.
Associated Bus Company rose by 8.33 per cent to close at 52 kobo, while BUA Foods appreciated by 7.91 per cent to close at N165.00, per share. On the other side, Chellaram, SUNU Assurance and Nigerian Breweries led others on the losers' chart with 10 per cent each to close at N3.96, 72 kobo and N38.25 respectively, per share. John Holt followed with a decline of 8.81 per cent to close at N1.45, while Mutual Benefits Assurance shed 6.82 per cent to close at 41 kobo, per share.
The total volume of trade increased by 26.7 per cent to 293.46 million units, valued at N4.12 billion, and exchanged in 5,895 deals. Transactions in the shares of Transnational Corporation (Transcorp) led the activity with 41.442 million shares worth N185.043 million. Access Holdings followed with account of 36.158 million shares valued at N616.420 million, while Fidelity Bank traded 32.105 million shares valued at N229.733 million.
Omatek Ventures traded 15.007 million shares worth N4.293 million, while Ecobank Transnational Incorporated (ETI) traded 13.201 million shares worth N208.480 million.