Equities market gains N263bn in market cap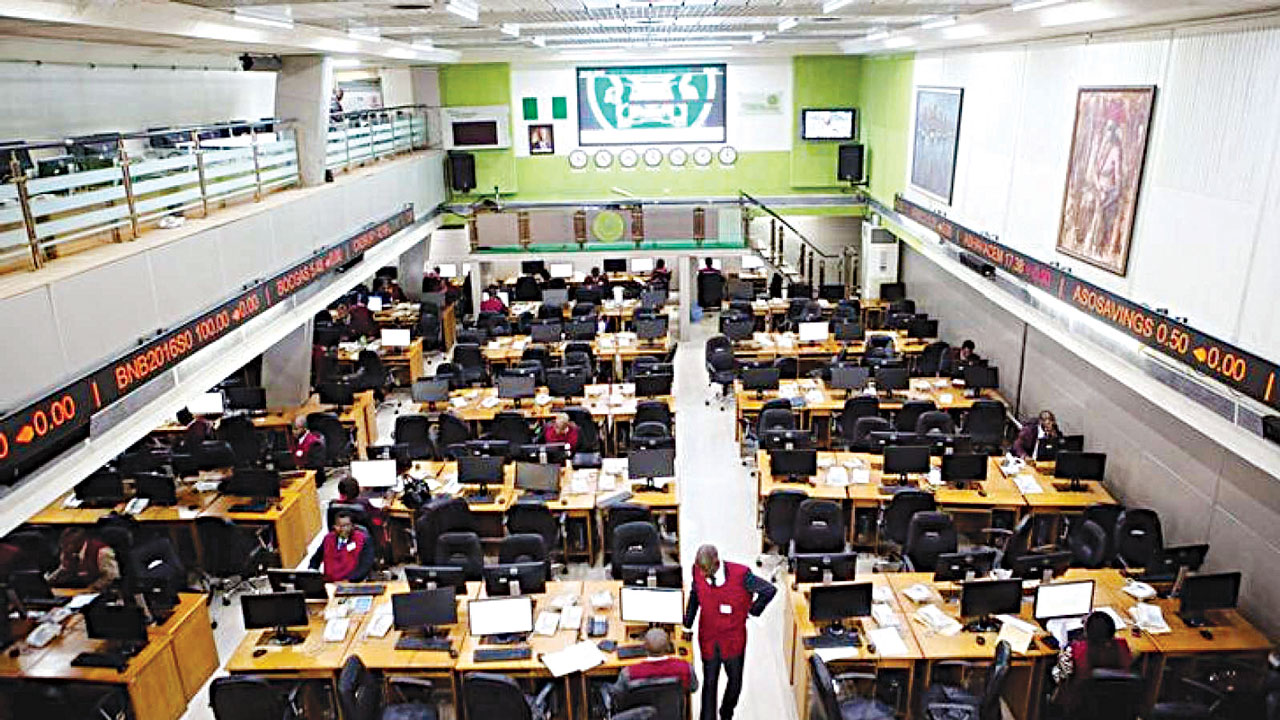 The domestic equities market on Monday started the week in positive territory as the overall capitalization advanced by N263 billion.
The All-Share Index (ASI) gained 481.32 points, representing a gain of 0.74 per cent to close at 65,202.41points. Also, market capitalisation rose by N263 billion to close at N35.685 trillion.
As measured by market breadth, market sentiment was positive, as 31 stocks gained relative to 15 losers. John Holt emerged the highest price gainer of 9.66 per cent to close at N1.59, per share. SCOA Nigeria followed with a gain of 9.40 per cent to close at N1.28, while BUA Foods advanced by 9.29 per cent to close at N152.90, per share.
AXA Mansard Insurance rose by 6.85 per cent to close at N3.90, while Livestock Feeds appreciated by 6.82 per cent to close at N1.88, per share. On the other side, Tantalizer led others on the losers' chart with 10 per cent to close at 36 kobo, per share. Omatek Ventures followed with a decline of 9.09 per cent to close at 30 kobo, while Jaiz Bank shed 7.78 per cent to close at N1.54, per share.
Consolidated Hallmark Insurance lost 7.61 per cent to close at 85 kobo, while Cornerstone Insurance depreciated by 6.15 per cent to close at N1.22, per share.
The total volume traded declined by 56.92 per cent to 231.60 million units, valued at N3.993 billion, and exchanged in 5,494 deals. Transactions in the shares of Transnational Corporation (Transcorp) led the activity with 36.838 million shares worth N159.313 million. Universal Insurance followed with account of 16.989 million shares valued at N3.611 million, while Guaranty Trust Holding Company (GTCO) traded 15.443 million shares valued at N563.447 million.
Jaiz Bank traded 14.465 million shares worth N22.896 million, while Consolidated Hallmark Insurance traded 12.754 million shares worth N10.690 million.