Equities market increases by N316bn in first trading of March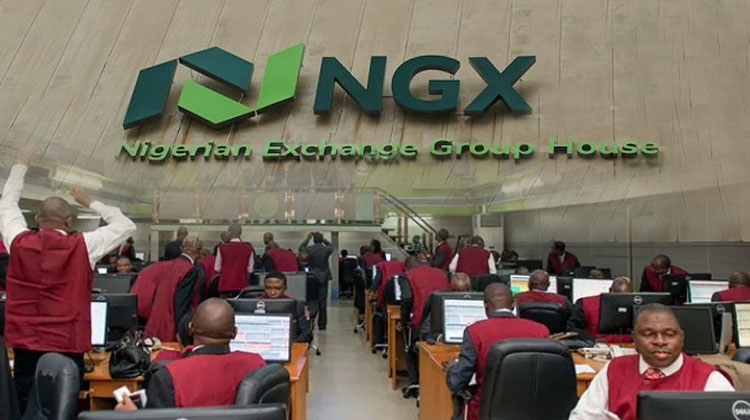 The equities market in the month of March began on a positive foot as market capitalisation added N316billion over improved corporate earnings and proposed dividends by listed companies.
Market capitalisation increased by N316 billion to close at N30.250 trillion, while Nigerian Exchange Limited All-Share Index (NGX ASI) posted uptrend in performance by 1.06 per cent week-on-week to 55,529.21 basis points.
Across the sectors last week, performance was largely upbeat for most of the indices that saw support from an increased inflow of funds into the equity space and continued buying sentiments, except for the NGX Oil & Gas index that closed the week in a quiet mode.
Meanwhile, positive price movement was seen in the consumer goods with a weekly gain of 5.65 per cent.
NGX Banking index recorded 1.40 per cent week-on-week (W-o-W), NGX industrial goods went up by 1.16 per cent W-o-W and NGX insurance index gained 0.92 per cent W-o-W as investors posed their expectations for the early filers from the sectors that hit the market with their 2022 full-year scorecards.
The market breadth for the week was positive as 36 equities appreciated in price, 33 equities depreciated in price, while 87 equities remained unchanged.
Geregu Power led the gainers table by 27.45 per cent to close at N325.00 per share. C & I Leasing followed with a gain of 20.61 per cent to close at N3.98, while McNichols went up by 19.70 per cent to close to 79 kobo per share.
On the other side, Chams Holding Company led the decliners table by 10.71 per cent to close at 25 kobo per share. Multiverse Mining and Exploration followed with a loss of 10.00 per cent to close at N3.96, while John Holt declined by 9.66 per cent to close at N1.59 per share.
Overall, turnover of 1.910 billion shares worth N18.436 billion in 20,311 deals was traded last week by investors on the floor of the Exchange, in contrast to a total of 799.848 million shares valued at N29.354 billion that exchanged hands the previous week in 14,194 deals.
The ICT Industry (measured by volume) led the activity chart with 601.396 million shares valued at N2.676 billion traded in 1,607 deals; contributing 31.49 per cent and 14.52 per cent to the total equity turnover volume and value respectively.
The Financial Services Industry followed with 585.510 million shares worth N6.949 billion in 8,584 deals, while the Services Industry pulled a turnover of 349.215 million shares worth N2.402 billion in 512 deals.
Trading in the top three equities; Chams Holding Company, Capital Hotels and Transnational Corporation (Transcorp) accounted for 1.038 billion shares worth N2.621 billion in 769 deals, contributing 54.33 per cent and 14.22 per cent to the total equity turnover volume and value respectively.
According to analysts, the stock market is expected to sustain its bullish momentum this week as investors expect more companies to release their full-year 2022 audited accounts in the coming days.
Stock trading resume the month of March with bullish momentum after the upbeat in buying interests and churn out of full-year scorecards by corporates in February that saw market gained by 4.82 per cent to give investors N1.4 trillion in profit.
The market sustained its positive momentum and recovery ahead of more dividend declarations, or announcement by listed companies coinciding with the outcome of the nation's presidential elections and rates hikes by major central banks that have taken course to drive mixed yields in the international and domestic fixed income market.
In the week ahead, Cordros Securities Limited said: "We expect investors to continue to rotate their portfolios toward stocks of companies that delivered decent earnings. Thus, we see scope for the bulls to maintain dominance, though the magnitude of the gains will be lower, as profit takers are likely to book profits across bellwether stocks.
"Notwithstanding, we opine that investors should seek trading opportunities in fundamentally sound stocks as the weak macroeconomic environment remains a significant headwind to corporate earnings."
Looking ahead into the new week, Cowry Assets Management Limited said: "A mixed trend is expected to continue even as the market outlook remains chancy due to the prevailing global trend, or pullbacks that may happen in the new month as a result of profit taking.
"However, the anticipated correction in the new month, or after, will strengthen recovery. However, we advise investors to trade companies with sound fundamentals and, as such, should take advantage of price corrections in line with domestic and global trends."