Equities market rose by 0.07% as NGX-ASI settled at 55,808.25pts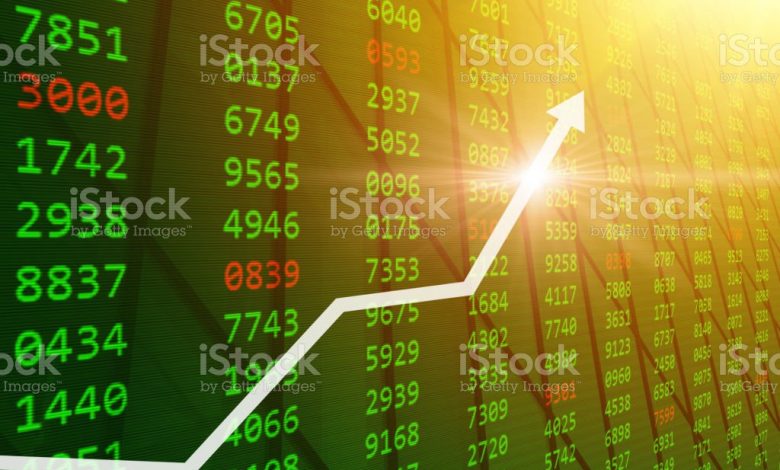 Starting the new month of June, the domestic equities of the Nigerian Exchange Limited (NGX) extended the bullish run for the fourth consecutive session as the overall market indicator rose by 0.07 per cent to settle at 55,808.25 basis points.
Also, market capitalisation rose by N21 billion to close at N30.388 trillion.
The upturn was driven by price depreciation in large and medium capitalised stocks amongst which are; Okomu Oil, Presco, TotalEnergies Marketing Nigeria, Geregu Power and Conoil.
As measured by market breadth, market sentiment was positive, as 30 stocks gained relative to 20 losers. Conoil emerged the highest price gainer of 9.92 per cent to close at N63.70 per share. Sterling Financial Holdings Company followed with a gain of 9.76 per cent to close at N2.25, while Eterna advanced by 9.74 per cent to close at N8.45 per share.
Cornerstone Insurance increased by 8.97 per cent to close at 85 kobo, while Mutual Benefits Assurance added 8.33 per cent to close at 39 kobo.
On the other side, FTN Cocoa processors led others on the losers' chart with 9.88 per cent to close at 73 kobo per share.
Champion Breweries followed with a decline of 9.62 per cent to close at N3.76, while McNichols shed 9.21 per cent to close at 69 kobo per share.
Chams Holding Company lost 8.16 per cent to close at 45 kobo, while Fidson Healthcare depreciated by 6.93 per cent to close at N9.80 per share.
The total volume traded declined by 41.0 per cent to 390.219 million units, valued at N5.727 billion, and exchanged in 7,725 deals.
Transactions in the shares of Access Holdings led the activity with 51.311 million shares worth N623.818 million. United Bank for Africa (UBA) followed with account of 46.098 million shares valued at N453.137 million, while FTN Cocoa processors traded 37.317 million shares valued at N29.673 million.
Zenith Bank traded 37.156 million shares worth N1.091 billion, while Guaranty Trust Holding Company (GTCO) traded 34.356 million shares worth N993.221 million.