Exclusive: Agoro to take over as Lagos HOS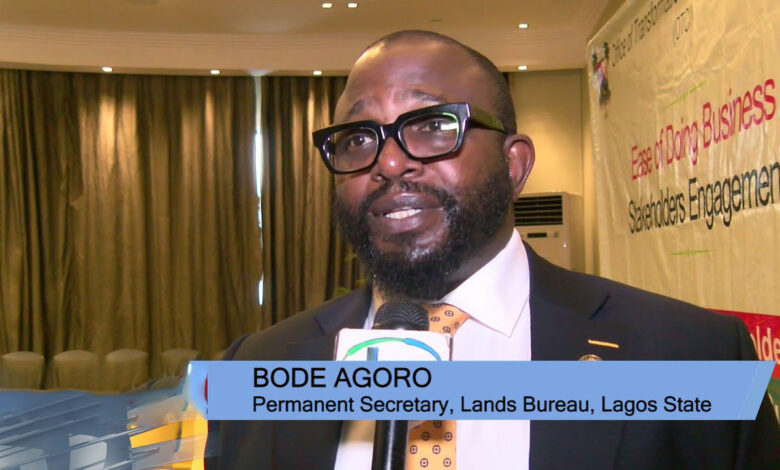 There is strong indication that the Permanent Secretary of Lands in Lagos state, Mr Shuaheeb Olabode Agoro would take over from Mr Hakeem Muri-Okunola as Head of Service.
Western Post had reported that Muri-Okunola on Monday in a statement he issued, bid goodbye to the Lagos state Public Service, to resume as Principal Secretary to President Bola Tinubu in Abuja.
Sources in Lagos Government House, informed Western Post that Agoro has been pencilled down to succeed Muri-Okunola, saying that the power-brokers in the state do not want the HoS position to leave Lagos Island Divison of the State.
The sources further said there are senior civil servants who believed they are more qualified to succeed the immediate past HoS and that they have begun moves to lobby political leaders in the state whom they believe governor Babajide Sanwo-Olu could listen to when to make decision.
Although, the sources stated that Sanwo-Olu would make announcement on the next HoS any moment from now.
Agoro was employed into the Civil Service of the Lagos State Government in July 2003. Upon his employment, he worked in Lands Bureau as the Director, Land Services between 2003 and 2005 and Director, Land Regularisation between 2006 and 2015 before his appointment as the Permanent Secretary, Lands Bureau on August 2, 2015
Before his employment into the Civil Service, he was the Legal Officer for Legal Technologies Limited, London between 1999 and 2000.
He started his educational career with the Ordinary and Advanced Levels at the St. Gregory's College, Lagos, Nigeria and he proceeded to study Law at the Leeds Metropolitan University Leeds, England with LLB (Hons.) Law, between 1990 and 1993 and attended the Nigerian Law School, Lagos, between 1994 and 1996.
Among his educational qualifications are (LLM) in Petroleum Law and Policy at the Centre for Energy Petroleum Mineral Law and Policy (CEPMLP) in 1999, University of Dundee Scotland, BPP Law School in May 2002 England. Admitted to practice as a Solicitor in England & Wales, September 2002, Certificate Course in Public and Private Partnership Infrastructure in a Market Economy at the John. F. Kennedy School of Government, Harvard University, Cambridge Massachusetts USA in 2006.
He earned a Scholarship in Student Fellowship Petroleum Law at CEPMLP University of Dundee Scotland in 1998
He is a member of different professional bodies, viz: the Nigerian Bar Association, The International Bar Association, The Law Society of England & Wales and the Institute of Petroleum London.