EXCLUSIVE: How CBN distributed new Naira notes to deposit money banks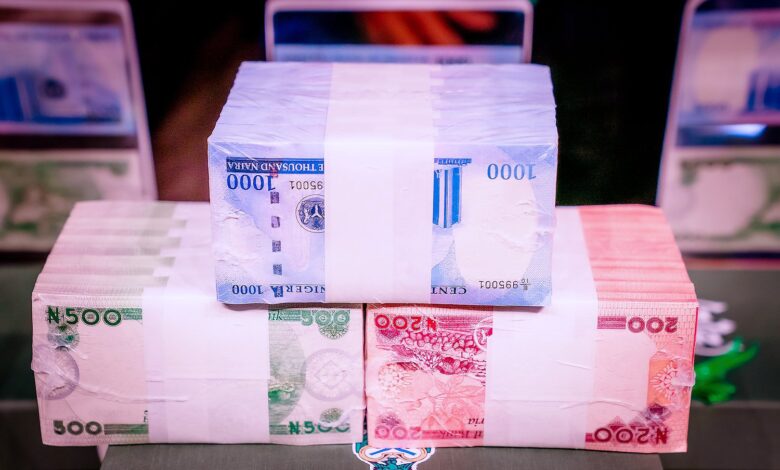 In the face of the continuous scarcity of new Naira notes being experienced by Nigerians, WesternPost has exclusively gathered how the Central Bank of Nigeria (CBN) distributed the new naira notes to deposit money banks across the country.
The apex bank had in October last year, introduced the redesigned N200, N500 and N1000 notes, releasing it into circulation December 15 last year.
It then gave until January 31, 2023 for the phasing out of the old naira notes, asking Nigerians to deposit the old notes to their various banks after which it ceases to be a legal tender.
Nigerians however had difficulties accessing the new naira notes, forcing the CBN to shift the deadline to February 10.
This made the Governors of Kogi, Kaduna and Zamfara states to drag the Federal Government and the CBN before the Supreme Court, asking the apex court to stop the withdrawal of old naira notes from circulation after the February 10 deadline.
According to them, the biting hardship being experienced in the country would make the deadline not feasible.
The cash scarcity caused protests across the country, with protesters burning banks to express their frustration at the inability to access the new Naira notes.
The court initially gave an injunction, asking the CBN to halt the deadline, before eventually ruling that the naira swap policy was invalid, and that the old notes should remain in circulation until December 31, 2023.
The document obtained exclusively by WesternPost, showed that none of the banks got up to N50billion of the new notes as of January 31.
According to the document, Access Bank got the highest amount of the new naira notes, getting N33.484billion, while Zenith Bank got N28.441billion and First Bank N27.107billion.
The distribution also showed that UBA, GTCO and FCMB got N25.502billion, N19.594billion and N16.01billion respectively, while Fidelity Bank, Ecobank and Union Bank got N15.958billion, N14.703billion and N14.125billion respectively.
A total of N11.83billion, N11.242billion and N10.074billion respectively were shared across the branches of Stanbic Bank, Sterling Bank and Polaris banks nationwide, while Wema Bank and Unity Bank also got N8.611billion and N8.586billion respectively.
Further information secured by our correspondent also showed that banks in Lagos got the highest share of the new naira notes, with N33billion distributed across the nation's economic capital, while Abuja was next with N27.894billion distributed.
Banks in Ibadan got N13.178billion, while banks in Kano and Jos got N8.12billion and N7.978billion respectively.
Maiduguri, Minna and Katsina banks also got N6.594billion, N6.558billion and N6.497billion respectively, while Bauchi, Abeokuta and Uyo banks got N6.241billion, N6.017billion and N5.849billion respectively.
N5.816billion was shared to banks in Akure, while N5.585billion was shared to banks in Enugu.