Ezekwesili: Alex Otti can surpass Michael Okpara's governance record in Abia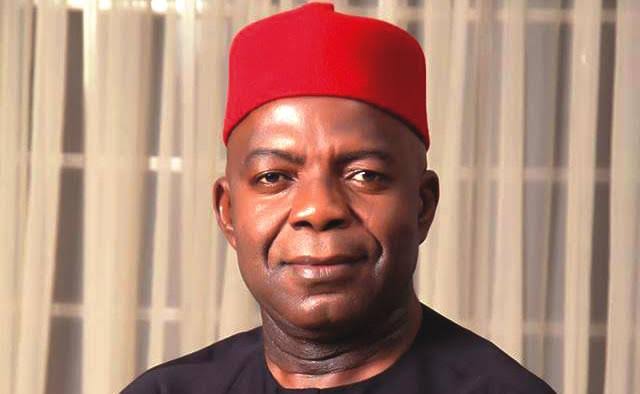 Former Minister of Education, Oby Ezekwesili, says she believes Governor Alex Otti of Abia State has the potential to surpass the governance achievements of the late Michael Okpara in the state.
Ezekwesili was speaking during her keynote lecture at the 32nd Abia Day celebration held at Umuahia's International Conference Centre.
Michael Okpara, who was from Umuahia, had served as the premier of the Eastern region of Nigeria during the First Republic from 1959 until its conclusion in 1966. Ezekwesili commended Okpara for his significant contributions in transforming Abia into a prosperous economic hub during his tenure.
Ezekwesili stated that Alex Otti possesses the necessary attributes to continue building on the foundation laid by Okpara. She added that the potential for progress already exists within the state and highlighted the importance of fostering a conducive business environment.
The former minister said that effective government policies rooted in human capacity development have the potential to rapidly improve Abia's fortunes.
"Think of when this commercial city of Ariaria market where young men and women produce in large quantity all sorts of footwear, clothes, cotton, blinds and several other items, are given adequate attention by the government by providing them with technological tools to aid production," Ezekwesili said.
"Some of these items are produced manually, yet one cannot differentiate them from the foreign ones. Abia abounds in talented people whose skills need to be enhanced.
"China was nowhere in the last 40 years, but the country now has a strong economic base that is competing favourably with that of America.
"The problem in Nigeria is a leadership problem and will only be solved by the leaders. Once there is an improvement in the leadership style of the country, every other thing will follow.
"Abia had produced great men. Late Dr Michael Okpara is from Abia state and did well in transforming the state into a viable economic base. I believe Alex Otti has all it takes to beat his records."
She also tasked called on the south-east governors to tackle the security challenge in the region for growth to flourish.