FAAN advises travellers to make contingency plans ahead of aviation unions' planned strike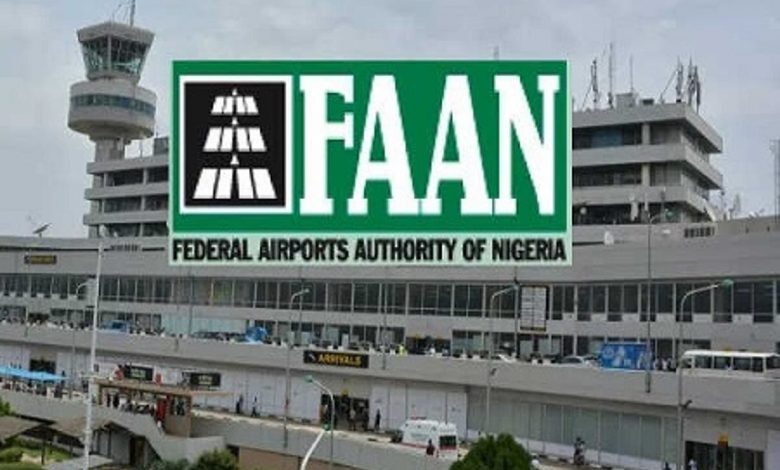 Travellers and stakeholders have been advised by the Federal Airports Authority of Nigeria (FAAN) to make contingency plans to avoid missing their flights due to a planned strike by aviation unions which could affect scheduled flight operations.
In a statement issued on Monday in Abuja, the management of Nnamdi Azikiwe International Airport (NAIA) warned that passengers may experience "disruptions in flights operations as a result of the planned strike."
FAAN expressed regret over any inconvenience that passengers may face and assured that the airport will be open for operation as usual.
"Intending passengers and stakeholders are kindly advised and note so as to make contingency plans in order to avoid missing their flights and appointments. Any inconvenience experienced is highly regretted," FAAN said.
Last Friday, aviation unions, including the National Union of Air Transport Employees (NUATE), Air Transport Services Senior Staff Association of Nigeria (ATSSSAN), and the Association of Nigeria Aviation Professionals (ANAP), announced plans to embark on a two-day warning strike in protest against unpalatable working conditions and entitlements.
The unions are also demanding the approval and implementation of the condition of service (CoS), as agreed between them and the Salaries, Incomes and Wages Commission (NSIWC), the office of the head of civil service of the federation, and other agencies.
The non-implementation of minimum wage consequential adjustments and arrears for the Nigeria Meteorological Agency (NiMet) since 2019 and the planned demolition exercise of all the agency buildings in Lagos by the minister of aviation for an airport city project are also among the grievances of the workers.
In a memo signed by the leadership of the five unions, the workers said an indefinite strike would ensue if the two-day warning strike fails.