Face your spiritual calling, Keyamo tells Onaiyekan, says Tinubu will be sworn in May 29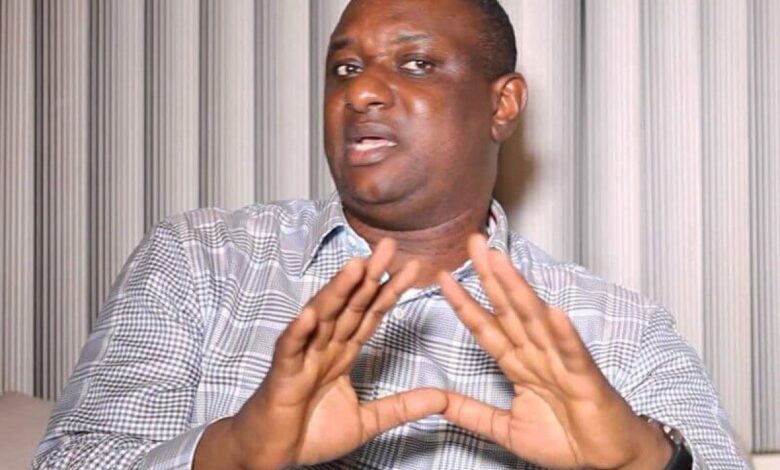 Minister of State for Labour and Employment, Festus Keyamo has said that the President-elect, Bola Ahmed Tinubu would be sworn into office on May 29 as has been done in the past.
He also advised John Onaiyekan, the former Catholic Archbishop of Abuja to refrain from "descending into the arena of political conflicts."
Keyamo was reacting to a statement credited to Onaiyekan that "it doesn't make much sense" that Tinubu should be sworn while all the judicial processes challenging his election have not been concluded.
In a tweet on Thursday, the minister said the archbishop was going against Tinubu because he was not his preferred candidate during the elections.
He said that the May 29 handover date remain sacrosanct to avoid a vacuum in government.
"All issues raised against the victory of Tinubu in court now (whether it is 25% votes in FCT or the fake drug issue, etc), are not different from issues raised against previous presidents-elect because basically, the complaints have always been that the declared victor did not win the election fair and square or was not qualified to contest the election.
"No disqualifying issue against a candidate can be greater than other disqualifying issues since a single issue can decide a case against a President-elect.
"So, why all the fuss now? It has always been our electoral template since 1999 for the declared winners to be sworn into office in order to avoid a vacuum and not to foist an unconstitutional contraption on the system whilst the cases are in court," Keyamo said.
He noted that the involvement of clergymen in politics is becoming an embarrassment to the church.
"Onaiyekan should consider stepping back from the deep and murky waters of politics and desist from descending into the arena of political conflicts.
"The embarrassment to the body of Christ is getting too much, and no politician is worth dragging this dignified body into unnecessary political controversy. Is this too much to ask, Daddy?" he said.