Family, friends mourn AMAA founder, Peace Anyiam-Osigwe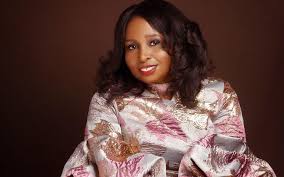 Families and friends have mourned the death of founder of The Africa Movie Academy Awards Peace Anyiam-Osigwe.
The family confirmed her death via a statement on Tuesday.
The late Anyiam-Osigwe reportedly died at St. Nicholas Hospital, Lagos after being in coma since Saturday.
"Peace, the Ada of the Anyiam-Osigwe family, was an outstanding personality, trailblazer, titan, pathfinder, go-getter, humanitarian, one-of-a-kind creative, and visionary leader in the film and television industry. Peace left indelible imprints on the sands of time.
"We as a family and clan will continue do all that is necessary to ensure that her legacy lives on – the Africa Movie Academy Awards and the Africa Film Academy, along with their training programmes across Nigeria and the African continent will carry on seamlessly by institutions she set up and with the full support of the Osigwe Anyiam-Osigwe Foundation and other Institutions and Government Agencies whith whom she has worked over the years. Her numerous charities across different religious denominations and other communities will also be continued.
"We will miss the love and companionship we shared with her and we pray 'that your Chi guide you on the path to God's everlasting love into the light of his consciousness.
"We also pray God our Father of all mercies to grant you eternal rest in his heavenly kingdom where his perpetual light will continue to shine on you.
"We believe you are alive in the life of God because as our father said "ALL IS LIFE AND LIFE ALONE". And you continue to live in the hearts of all who love you.
"The family will announce the details of her rites of passage in due course.

"Meanwhile, the Family respectfully asks, at this time, for the public to respect the privacy of the family as we contemplate God's love for his children," the family said in the statement.
Some of her colleagues also took to the social media to mourn her death.
Movie maker, Zik Zulu wrote: "Our President, Peace, has passed. As at Saturday, she was reported to be in coma at Saint Nicholas. But now her family has confirmed her transition. May the memory of her life be a blessing. Rest in peace, dear Peace."
Award-winning producer, Obi Emelonye also confirmed her passing-on on his social media handles.