Fasoranti expresses concern over Afenifere's leadership under Adebanjo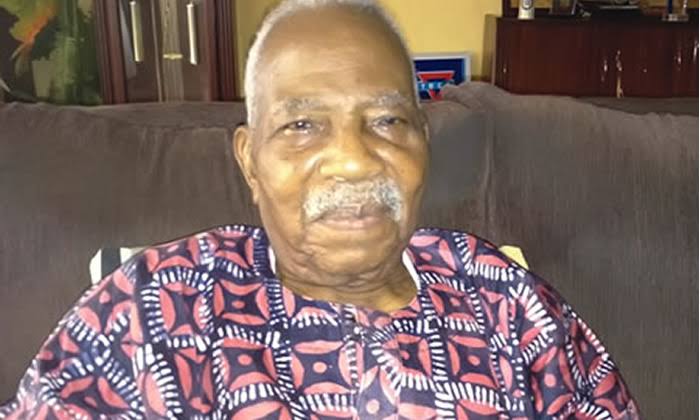 Leader of pan-Yoruba socio-cultural Afenifere, Reuben Fasoranti, has voiced his disappointment regarding the current course of the organization under the leadership of Pa Ayo Adebanjo.
Fasoranti said this during a meeting of the group at his residence in Akure, the capital of Ondo State.
He said that Afenifere had strayed from its core values of consultation, camaraderie, and traditional processes. This departure from its founding principles has put the organization's unique system of leadership in jeopardy.
"Since I appointed my brother, Chief Ayo Adebanjo, and Oba Oladipo Olaitan as acting leader and deputy leader about three years ago, a lot has happened. Among these is the fact that many of us have added more years to our lives," Fasoranti said.
He continued, "This wasn't my vision or expectation when I appointed the acting leader and deputy leader. And to say that I am sad and disappointed at the turn of events is an understatement. I am particularly disturbed because unless we take urgent remedial action, the future looks very bleak and the necessary resources to revamp our organization are being depleted by the day."
Fasoranti urged the gathered leaders and members to collaborate in order to find a solution to the current challenges. He called for unity and mutual respect to restore Afenifere to its former strength and significance.
Afenifere's National Publicity Secretary, Comrade Jare Ajayi, in a communiqué, outlined the resolutions reached at the meeting. These included the determination to reinvigorate Afenifere and reaffirm its role as a guardian of Yoruba interests.
Ajayi said that Afenifere's core values and traditions must be upheld, and a reconciliation and unity committee would be established for this purpose.
The attendees included prominent Afenifere figures like former Ondo State Governor Dr. Olusegun Mimiko, immediate past APC National Secretary Dr. Iyiola Omisore, former Secretary to the Government of the Federation Chief Olu Falae, former Secretary General of the organization Chief Sehinde Arogbofa, and Organising Secretary of the group Abagun Kole Omololu. The resolve to rejuvenate Afenifere and guide it back to its foundational principles was the common sentiment among these distinguished members.