FBN Holdings gains 12.4% WoW to close at N20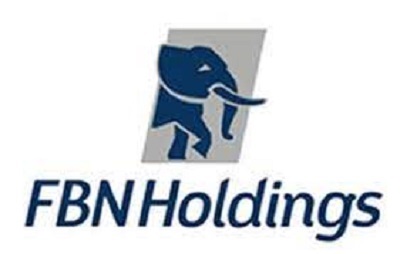 The stock price of FBN Holdings Plc gained 12.4 per cent Week-on-Week (WoW) to close the week at N20.00 per share from N17.80 per share as the financial institution rights issue withdraw near.
FBN Holdings had sought the approval of the Nigerian Exchange Limited (NGX) to raise N139billion in additional capital through a rights issue.
Its stockbrokers, FBNQuest Securities, sought approval on behalf of the lender in a notice.
Part of the notice said, "its stockbrokers, FBNQuest Securities Limited, submitted an application to Nigerian Exchange Limited for the approval and listing of a Rights Issue of Eight Billion, Nine Hundred and Seventy-Three Million, Eight Hundred and Twenty-Three Thousand, One Hundred and Ninety-Eight (8,973,823,198) ordinary shares of 50 kobo each at N15.50 per Share on the basis of one new ordinary share for every four ordinary shares held as at the close of business on Monday, 9 October 2023."
Meanwhile, the financial institution still listed Mr. Femi Otedola as the single largest shareholder of the bank with 5.57 per cent holdings out of the total outstanding shares of 38.5 billion. The stock has a free float of about 88.9per cent.
The billionaire was also named a non-executive director of the holding company and is currently on the board.
FBN Holdings had announced the release of its nine months financial statements for the period ending September 30, 2023 with profit before tax of about N270.3billion, representing an increase of 156.3 per cent from N105.5 billion posted in 2022, driven by strong growth in interest income.
According to the group's financial statements for nine months of 2023, the company's profit after tax (PAT) was N236.4 billion, a 159.2per cent increase from the N91.2 billion recorded in the corresponding period in 2022.