UK slams £7.67m fine on GTBank for weak anti-money laundering systems, controls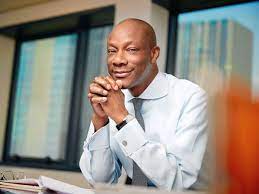 The axe of the Financial Conduct Authority (FCA), the United Kingdom's financial services regulator has fallen on Guaranty Trust Bank (UK) Limited, fining the lender £7.67million for serious weaknesses in its anti-money laundering (AML) systems and controls between October 2014 and July 2019.
The FCA in a statement on its website stated that, during the relevant period, GTBank failed to undertake adequate customer risk assessments, often not assessing or documenting the money laundering risks posed by its customers.
It also stated that the bank, a subsidiary of GTBank Nigeria, and owned by GTCO Holdings, a Nigerian multinational financial services institution that provides a range of banking services across Africa and the United Kingdom, also failed to monitor customer transactions and business relationships to the required standard.
"These weaknesses were repeatedly highlighted to GTBank by internal and external sources, including the FCA, but despite this, GTBank failed to take appropriate action to fix them.
"In early 2018 GTBank stopped taking on new customers. Later that year GTBank agreed to wider voluntary restrictions on business, given the FCA's ongoing concerns. Requirements remained in place until the middle of 2021 when they were lifted after the bank completed a remediation plan, checked by an independent third party", said the UK regulator.
GTBank's conduct is said to be particularly egregious as this is not the first time that the bank has faced enforcement action in relation to its AML controls, with the FCA fining GTBank £525,000 in August 2013 for serious and systemic failings.
The FCA requires firms to have in place effective AML controls to mitigate the risk of individuals and organisations using financial institutions to circumvent restrictions designed to prevent them from benefitting from assets obtained by illegal means.
Mark Steward, Executive Director of Enforcement and Market Oversight at the FCA, said: "GTBank should have acted quickly to put in place adequate AML controls following its fine in 2013 but it failed to do so. GTBank did not develop a plan that was capable of addressing its AML weaknesses, exposing it and the broader market to financial crime risks for a prolonged period.
"Firms must protect themselves and those dealing with them from financial crime risks, especially money laundering. The FCA is determined to ensure the market for financial services is safe, clean, and trusted with robust systems and controls in place to stymie financial crime. The FCA will continue to take action when these standards are not met.'
GTBank has not disputed the FCA's findings and agreed to settle, which means it has qualified for a 30per cent discount. Without this discount, the financial penalty would have been £10,959,700.
GTCO Holding is a public limited company, listed on both the London and Nigerian stock exchanges.