Fears of global sugar shortage drive prices to decade high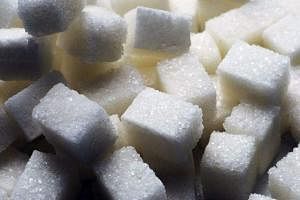 Sugar climbed again in New York, hitting the highest in a decade on persistent worries about tight global supplies.
Raw sugar rose as much as 1.9 per cent, before trimming some of the gain. Futures have surged lately on prospects for limited exports out of India and concerns about production in other key growers, with Wilmar International Ltd. expecting a deficit for this season.
The market has also been driven higher by a lack of deliverable sugar ahead of the expiry of the May white-sugar contract on Friday (Apr 14). Large open interest signals that some traders without physical supplies may need to close out short positions, supporting prices.
The recent rally – which threatens to add to costs for manufacturers of everything from fizzy drinks to baked goods and maintain pressure on global food inflation – has also pushed futures markets into overbought territory.
China is among countries to lower the supply outlook, with the government this week slightly reducing its production estimate for 2022-23 to 9 million tons. Cuts for key growers means the season will end with a world shortage, according to Wilmar's head of analysis, Karim Salamon.
"Next year's crop will probably not be better," he said. "The cane and beet acreage is likely to fall in most areas due to the effects of crop competition."
For example, some Thai farmers are likely to plant more cassava, while French plantings will drop due to concerns over a crop virus following a ban on neonicotinoid pesticides, Salamon said.
One of the key drivers of the rally has been expectation that India won't allow additional exports in the season that ends in September. With lackluster supplies from Europe and nations including Pakistan and Thailand, that has left traders looking to a bumper crop in top exporter Brazil to ease the global tightness.
Still, Brazil's stockpiles are very low and a late start to harvesting due to heavy rain has limited sugar production, Salamon said. Even if mills there can speed up cane crushing, transporting sugar to ports and shipping "will be a very tricky issue," he said.
Raw sugar was up 0.6 per cent at 23.82 cents a pound in New York, and has advanced 19 per cent this year. Its gains have pushed the 14-day relative-strength index above 70, a signal to some that the market may have risen too fast. White sugar was little changed near the highest since 2011 in London.
May white-sugar futures expire at the end of this week, and the number of contracts to be closed – known as the open interest – points to a delivery of more than 500,000 tons.
In other soft commodities, arabica coffee fell 0.4 per cent and cocoa steadied in New York.
Source: Business Insider