Femi Kuti serenades son, Made on his birthday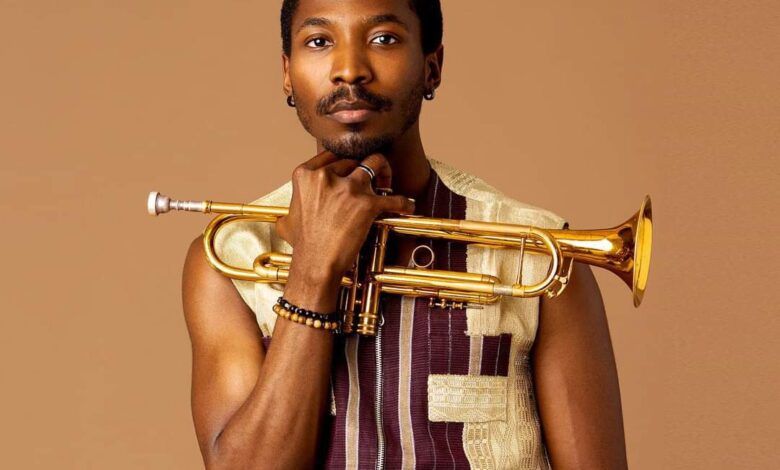 Nigerian music icon, Femi Kuti is celebrating his son, Made Kuti, who clocks 27 years old on Monday.
In a message he put on twitter Monday, the music icon praised his son and prayed that he reaches his fullest potential in his career.
Femi Kuti's tweet reads: "BOJ, I thank my blessings for you. Continue 2 tk the path of righteousness & our Creator & the Universe will guide & protect you always .I pray you reach your fullest potential. Always use your talent 2 promote love & peace & always stand 4 justice."
In another tweet, Yeni Kuti, the sister of Femi Kuti also praised Made Kuti. She said: "Happy birthday Made Kuti. My nephew in whom I am well proud. My son from a different mother. You have made all of us proud and happy. Keep keeping the legacy alive. God bless and have a wonderful day."
Made Kuti who comes from a generation of music family from his grandfather Fela Kuti to his father, Femi Kuti, even his uncle Seun Kuti , has also been blazing the trail.
Made Kuti started out his musical career as child where he played the bass and saxophone with his father's band, Positive Force.
He started touring with the band at the age of 8. He released his debut single titled; "Free Your Mind" in October 2020.
His debut album was titled For(e)ward in 2021, which was released solo and as part of a double record titled Legacy+ alongside his father, Femi Kuti.
The album was produced by Sodi Marciszewer who had worked with Fela Kuti in the past and was released under Partisan Records.
Within his short career span in afrobeat, Made has won a Grammy nomination.