FG announces VAT waiver on CNG bus purchases, says seven conversion centres available in Nigeria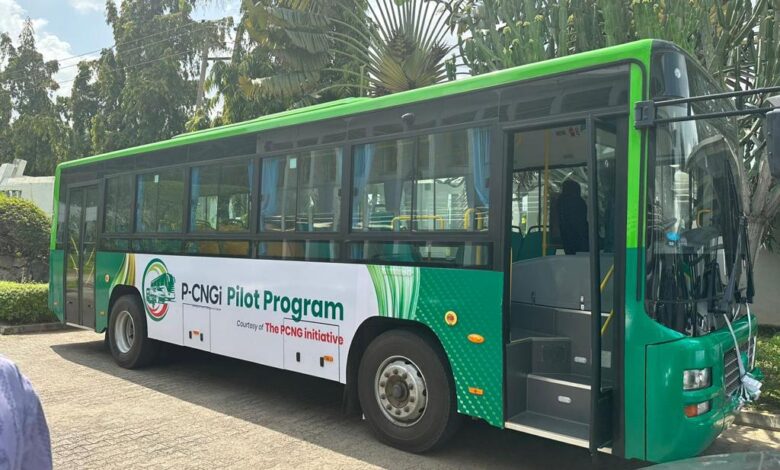 The Federal Government has announced that it will waive the Value Added Tax on Compressed Natural Gas (CNG) on the purchases of buses and will be seeking duty waivers for the value-chain.
The Chairman of the Presidential CNG Initiative Steering Committee, Zacch Adedeji, made the announcement on Friday at the state house banquet hall in Abuja.
The event was held for the distribution of and handling of CNG buses to the State House staff.
"It is my pleasure as your Chief Tax Officer, a position I hold alongside as Chairman of this initiative, to announce that we will be waiving the Value Added Tax on CNG purchases as well as seeking duty waivers for value-chain. The goal is to build a sustainable future, leveraging our own cheap and clean energy source; gas," Adedeji said.
Adedeji who is also the chairman of the The Federal Inland Revenue Service was represented by Farouk Ahmed, the Authority Chief Executive Officer of the Midstream and Downstream Petroleum Regulatory Authourity (NMDPRA).
In addition, he said that there are now seven conversion centres in Nigeria and that efforts are on by the government to open additional ones.
He revealed that creating jobs will be a part of the project plans in addition to the vehicle conversion.
According to him, the project exemplifies President Bola Tinubu's dedication to environmental sustainability.
He added, "This project is not only about conversion of vehicles, but also about generating employment opportunities. It demonstrates President Bola Tinubu's commitment to both environmental sustainability and economic growth.
In August, Tinubu introduced the Presidential Compressed Natural Gas Initiative, which aims to convert approximately 11,500 new vehicles equipped with compressed natural gas (CNG) and 55,000 existing PMS-dependent vehicles to CNG.