FG committed to efficiently harnessing mineral resources for Nigerians' prosperity – Alake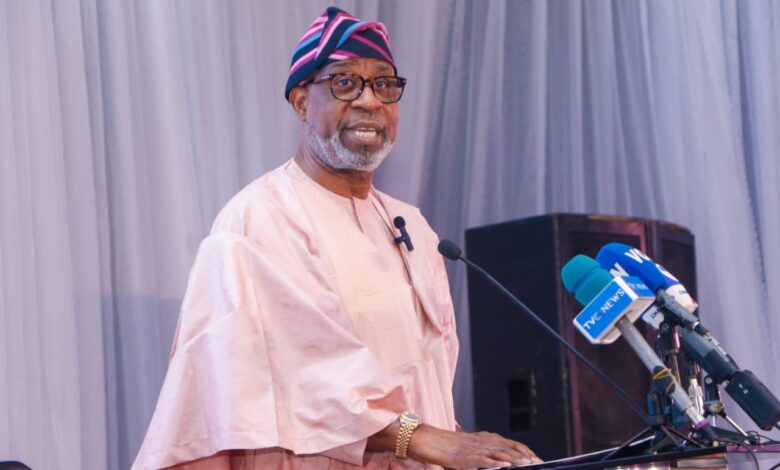 The Minister of Solid Minerals Development, Dele Alake, has reiterated the commitment of the Federal Government to sustainable and efficient harnessing of mineral resources in the country to drive economic growth and create prosperity for citizens.
Giving the opening remarks as the chief host of the 2nd edition of the Africa Natural Resources and Energy Investment Summit (AFNIS) with the theme, "Towards a Just Transition", the minister emphasised the essence of collaboration to diversify the nation's energy sources, promote renewable energy and implement energy efficiency measures.
"At the heart of this summit, we find the idea of a "Just Transition. " This concept calls for us to ensure that as we shift towards more sustainable practices in natural resource development and energy production, no one is left behind. The just transition is about recognizing the needs of our workforce, communities, and economies that have long depended on traditional energy sources to establish and consolidate the forces of fostering inclusivity, providing alternatives, and equitably distributing the benefits of this transformation".
"The just transition demands that we address the social and economic challenges that may arise from shifting away from traditional energy sources. We must invest in workforce re-training, creating alternative employment opportunities, and supporting impacted communities. Africa must adopt policies that provide a safety net for those who might be negatively affected by this transition." Dr. Alake stated.
Hinting about the development of a policy framework for effective and efficient management of identified transition minerals, the minister stressed that the Federal Government recognises the global shift towards sustainable, environmentally friendly technologies hence its resolve for responsible management of critical minerals towards cleaner energy systems, reduction of carbon emissions and global fight against climate change.
In his presidential keynote address, President Bola Tinubu, who was represented by the Secretary to the Government of the Federation (SGF), George Akume, declared that Nigeria is open for business, restating the commitment of the administration to exploring the nation's God-given mineral resources in collaboration with genuine partners. He identified job creation, sanitising the mining sector, establishing an industrial sector, and addressing challenges facing the mining sector as priority areas of his administration.
Reading the riot act to those hitherto short-changing the country through illegal mining and other sharp practices, the President emphasised that it is no longer business as usual, as those that refuse to turn a new leaf will be treated as economic saboteurs and made to face the full wrath of the law.
Dignitaries that graced the opening of the 2nd edition of AFNIS include representative of President Bola Ahmed Tinubu, SGF, Sen. George Akume; Chief host, Minister of Solid Minerals Development, Dr. Dele Alake; Minister of Steel Development, Prince Shuaib Audu; Minister of Environment, Balarabe Abbas Lawal; Permanent Secretary, Ministry of Solid Minerals, Mary Ogbe; Chairman of Mosra Energy, Olukayode Ramos and a host of others.