FG replies Obi over claims on insensitivity of 2023 supplementary budget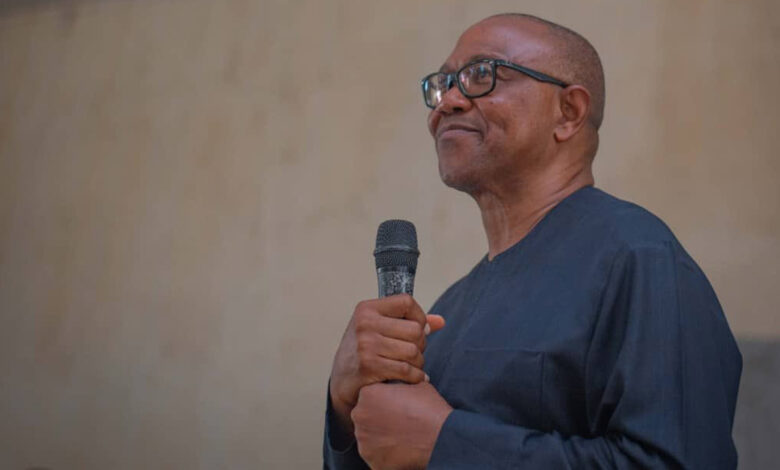 The Minister of Information and National Orientation, Mohammed Idris has said the 2023 supplementary budget signed into law by President Bola Ahmed Tinubu on Wednesday November 8, 2023 is not insensitive, but rather a bold and pragmatic response to the pressing and economic challenges Nigeria currently faces.
The Minister in a statement issued by his spokesperson, Rabiu Ibrahim, on Thursday urged the 2023 Presidential Candidate of the Labour Party Peter Obi to take the time and effort to acquaint himself with the details of the N2.17 trillion 2023 Supplementary Budget.
Idris advocated that the details of the budget includes allocations for essential sectors: security, agriculture and food security, works and housing, wage increase for workers, student loan scheme and social safety nets, among others, all aimed at strengthening the country's economic foundations and improving the living conditions of Nigerians.
"The broad provisions in the supplementary budget is a reflection of President Tinubu's strong desire and eagerness to support the vital functions of government, address urgent security needs, and fast-track the country's recovery process from the economic impact occasioned by the removal of fuel subsidy," said Idris.
Idris urged the political opposition to be informed and balanced in the exercise of their right to differing opinions and refrain from misrepresentation of facts for political gains, explaining that the supplementary budget was derived from the active engagement and consultation with relevant stakeholders who ensured that the budgetary provisions aligned with the needs and expectations of Nigerians.
Idris emphasized that, in line with President Tinubu's inclination to accountability and transparency in government expenditure, all items in the supplementary budget have been meticulously scrutinised to ensure efficient utilisation of public funds.
President Bola Tinubu on Wednesday signed the 2023 N2.17 trillion supplementary budget into law.
There were controversies around the details of the budget especially with the inclusion of the presidential yacht with Many Nigerians expressing dissatisfaction with the presidential yacht's budgetary allocation, citing rising maintenance costs as a result of the elimination of fuel subsidies.
The Special Adviser to the President on Information and Strategy, Bayo Onanuga, has however explained that the presidential yacht in the 2023 supplementary budget, is an Operational Naval boat due to the high level security characteristics.