FG set to optimise FAAN's revenue-generating capacity, says Keyamo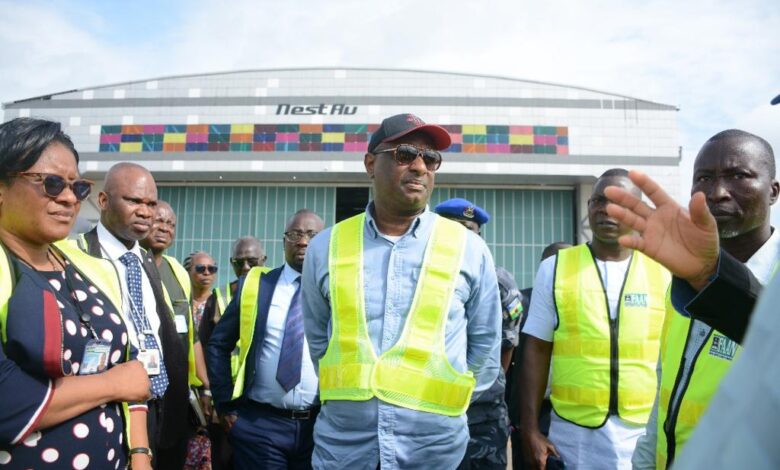 Minister of Aviation and Aerospace Development Festus Keyamo says the Federal Government will optimise the generating capacity of airports across the country.
During a site visit to the Murtala Muhammed International Airport, Lagos, Keyamo revealed that 60 per cent of FAAN's revenue comes from Lagos, and as such, the new terminal should be exploited to its full potential.
He added that the new terminal has 60 check-in points and can handle a large volume of travellers. He stated that the old terminal should be completely overhauled, noting that the central cooling system is broken and that a lot of dilapidation needs to be repaired.
He also ordered that all airlines with check-in counters in the old terminal relocate to the new terminal within three months.
Keyamo further stated that all airport concessions and the Nigeria air project will be placed on hold till he briefs President Bola Tinubu on his findings.
He, therefore, emphasised that, as much as he is willing to support local airlines, he expects them to be more efficient and effective.
The minister also emphasised that flight cancellations and delays will be investigated, and regulations will be enforced if necessary.
He also directed the owners to remove unserviceable planes to expand Apron.
To make room for the new terminal's expansion to accommodate larger aircraft, Mr Keyamo stated he would talk to owners of private hangers within the space about the probable relocation of their facilities.