FG signs MoU with Saudi on oil deal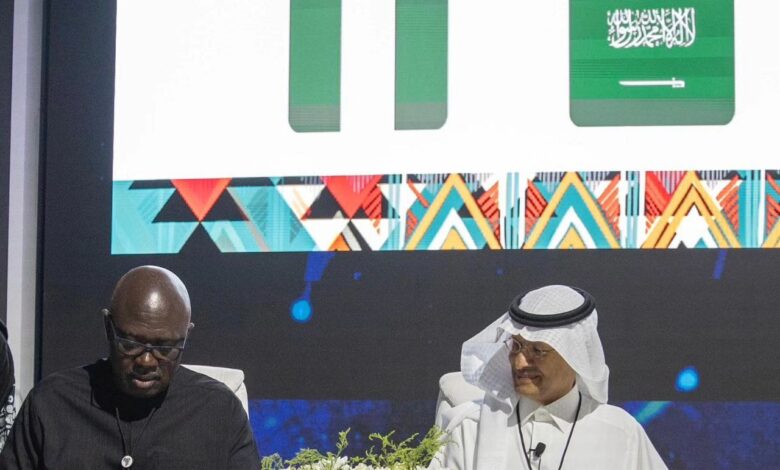 The Kingdom of Saudi Arabian and Nigerian government signed a Memorandum of Understanding (MoU) on Thursday to cooperate in the oil and gas industry.
In a statement released on Thursday, Nneamaka Okafor, the special adviser on media and communication to the Minister of State for Petroleum Resources (Oil), stated that the MoU is evidence of both parties' shared commitment to promoting cooperation and aims to build a strong foundation for cooperation between the two countries in the oil and gas sector.
"In a significant stride towards fortifying bilateral ties and advancing mutual interests, the Federal Government of Nigeria, represented by the Honorable Minister for State Petroleum Resources (Oil), Senator Heineken Lokpobiri PhD and the Government of the Kingdom of Saudi Arabia, led by the Energy Minister, Prince Abdulaziz bin Salman, recently signed a Memorandum of Understanding (MoU)," the statement said.
According to the statement, Mr. Lokpobiri's visit to far-off Saudi Arabia highlighted the seriousness of the important national task and was in perfect harmony with the Ministry of Petroleum Resources' main goal of improving production standards and technological developments in Nigeria's energy sector.
According to the release, Mr. Abdulaziz bin Salman, who signed on behalf of the Kingdom of Saudi Arabia, expressed excitement about the profound effects that this strategic cooperation will have on the energy landscapes of both countries.
"The key purpose of the MoU is to promote collaboration, information exchange and technology transfer, thereby creating a conducive environment for a mutually beneficial partnership.
"One of the primary benefits anticipated from this landmark agreement is the facilitation of technological exchange. With Saudi Arabia boasting advanced technologies in oil and gas exploration and production, Nigeria stands to gain significantly from this knowledge transfer," the statement said.
It further stated that technological expertise exchanges have the potential to improve Nigeria's energy operations' efficacy and efficiency, which will ultimately boost output and boost the country's competitiveness internationally.
It also stated that a significant amount of foreign direct investment is anticipated to enter Nigeria's oil and gas industry as a result of the MoU.
"Saudi Arabia, being a key player in the global energy market, holds the potential to channel significant investments into Nigeria, thereby stimulating economic growth, job creation and infrastructural development.
This influx of capital will not only bolster the petroleum industry but also have a cascading effect on various sectors of the economy, contributing to Nigeria's overall economic prosperity."
The statement went on to say that the cooperative framework described in the Memorandum of Understanding goes beyond financial contributions and technology cooperation.
"It encompasses joint research and development initiatives, knowledge-sharing platforms and capacity-building programs. This holistic approach aims to empower local talents within Nigeria's energy sector, fostering a self-sustaining environment where indigenous expertise plays a pivotal role in shaping the nation's energy future," it said.