FG signs MOU with UK based tech company to develop Technology park in Nigeria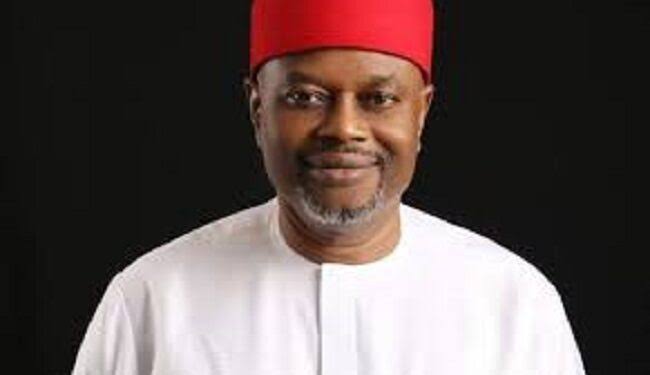 The Federal Ministry of Innovation, Science and Technology has signed a Memorandum of Understanding for the development of science and technology park with Across Atlantic Development, a United Kingdom based company, through the Private Public Partnership in Abuja the nation's capital.
The Minister of Innovation, Science and Technology, Uche Nnaji, disclosed this during a courtesy visit by the leadership of Across Atlantic Development (UK).
He stated that the project titled the Xperience Next Silicon Valley Science Park Kick-off conference was in line with achieving the development of Science and Technology in Nigeria.
"I must commend the initiative and the effort of Across Atlantic Development UK for this project in seeing that Nigeria to become a hub of Africa in areas of Science Technology and Innovation to compete with developed countries in the world," he said.
According to him, the project kick-off conference will be on October 26, which is very crucial for the country and the ministry.
He said, "We are calling for all Nigerian friends and our partners to be part of this historic Kick-off as well as support this milestone project.
"The Xperience Next Silicon Valley Science Park Kick-off conference is to set the project on the wheel and let Nigerians, stakeholders, friends of Nigeria as well as other cooperate and business leaders to see the importance for such project as a leading centre for incubating ideas, from innovation to patent, leading towards manufacturing and exporting."
Across Atlantic Development (AAD) is a global organisation that works with its network of member companies and other partners across Europe, Asia and America to build a just and develop sustainable business strategies and solutions to global issues.
The Chief Executive Officer and the Founder of the Across Atlantic Development UK, David Apollus said the aim of the project was to transform Nigeria into an innovation hub for Africa, where technological equipment and machines would be incubated, nurtured, research being developed for domestic purpose and export like every other developed nation.
He further stated that research done in the past ended up at the shelfs of Nigerian universities, but with the Science Park, the R&D will have a place to put these research into actionable plan.
Apollus also assured the Nigerian government of their commitment to ensuring that the project achieves the desired goals, adding that Nigeria will become a centre of incubation for science and innovation, which will lead towards huge foreign direct investment (FDI) into Nigeria and the continent.