Fire guts section of Canadian High Commission in Abuja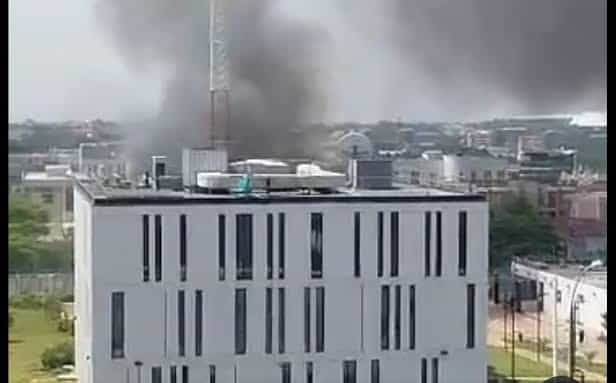 A fire outbreak has occurred at the Canadian High Commission in Nigeria, located at 13010G, Palm Close, Diplomatic Drive, Central Business District in Abuja.
According to information available to WesternPost, the source of the fire is still unknown, but online images show smoke rising from the building.
An unconfirmed information also has it that three people who are technical staff of the high commission died in the inferno.
The fire reportedly started around 11:30 a.m. on Monday, and staff and vehicles were seen leaving the premises.
The High Commission provides visa and immigration services for people who want to visit or move to Canada.
It also offers services to Canadians who are visiting or living in Nigeria and to Canadians in Equatorial Guinea, and Sao Tome and Principe.