First lady hosts seminar on protocol, security for female government officials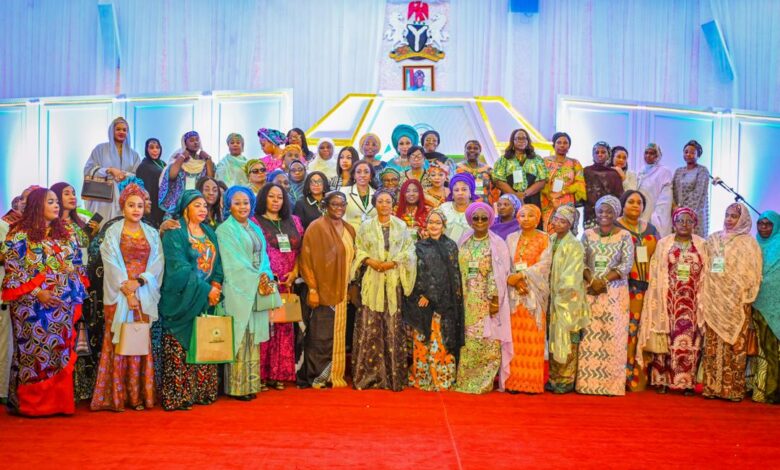 As women strive for more roles in governance, they must endeavor to match the expectations and images of the offices they seek by acquiring needed etiquette.
First Lady, Oluremi Tinubu, stated this while declaring open a three-day seminar on protocol and security, organized by her office for wives of top government functionaries and female government officials in Abuja.
Understanding protocols, as well as having security awareness, the First Lady said, are important to executing the responsibilities of their various positions.
"This seminar has become essential as it is my heartfelt desire to see each one of us do better at our various duty posts. In today's world, understanding and applying the principles of protocol, etiquette and security are essential for us to be able to carry out our duties with utmost competence. These elements play a crucial role in maintaining order, safety and harmony in our interactions, be it in diplomatic or social relations.
"This is especially so, as we all have to take into cognizance of the expectations of Nigerians and their perceptions of us. As women, wives and mothers, we are nurturers and builders who must lay worthy examples for others and coming generations to emulate," she said.
Papers, including "The Nigerian Police, the Executives and the Law" delivered by the IGP, Kayode Egbetokun and "State Security and The Executives" presented by the Department of State Security highlighted the need for synergy among protocol and security details attached to VIPs, while emphasizing the need for VIPs to be more intentional about their conduct around personal staff and on the social media.
The seminar which had as participants wives of state governors, female legislators and other top female officials also had former First Ladies, Dame Patience Jonathan and Ajoke Murtala Muhammed in attendance.
The seminar comes to an end on Saturday.