For Peace, for posterity, By AMAA jury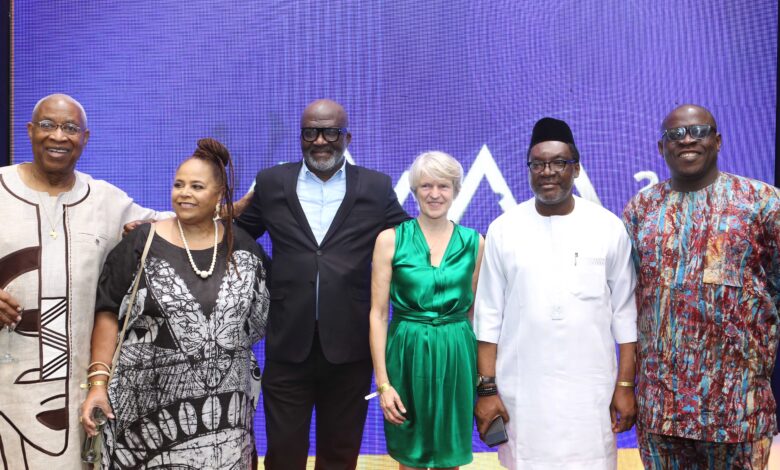 The entire Jury of the African Movie Academy Awards (AMAA) deeply condoles with the illustrious Anyiam-Osigwe family and the Nigerian film industry over the passing into glory of Peace Ogechi Anyiam-Osigwe.
For us on the AMAA Jury, Peace was more than our colleague and principal. She was a friend, a sister, a patriot and a committed cineaste who desired and worked assiduously for the promotion of Nigerian cinema in particular and the African Movie landscape in general.
As the founder of the African Film Academy as well as the African Movie Academy Awards, Peace gave birth to and nurtured one of Africa's most respected film enterprises for close to two decades.
We were happy to be an integral part of that journey that is honouring deserving talents and technicians across Africa and the African Diaspora.
Our wish, and indeed, our pledge is to continue to be available, supportive and committed to this important legacy that Peace Anyiam-Osigwe bequeathed to the African cinema.
AMAA was her beloved baby, and at 19 this year, it is our prayer, in sync with that of the family, that this beautiful, mature and cherished baby will blossom and endure.
For all the beautiful words that will be uttered as tributes to the memory of this wonderful amazon of African cinema, it is our wish that they will all be channelled into sustaining the legacies that will make Peace proud.
Without doubt, our dear Sister Peace touched lives across continents and gave her best for the love of humanity, cinema and creative industry in general, for which she will be sorely missed.
May the Almighty, the Chi of the Universe as Peace would always say, give enough strength to the family, friends and associates to bear this irreparable loss.
Our dear Peace Anyiam-Osigwe may have exited this earthly existence, but she continues to live in our memory and through the good works she has left behind.
We celebrate you today and always, Peace Anyiam-Osigwe.
Tribute to Peace Anyiam-Osigwe, by the Jury of Africa Movie Academy Awards