From Protectionism to consumerism, By Oyedeji Kayode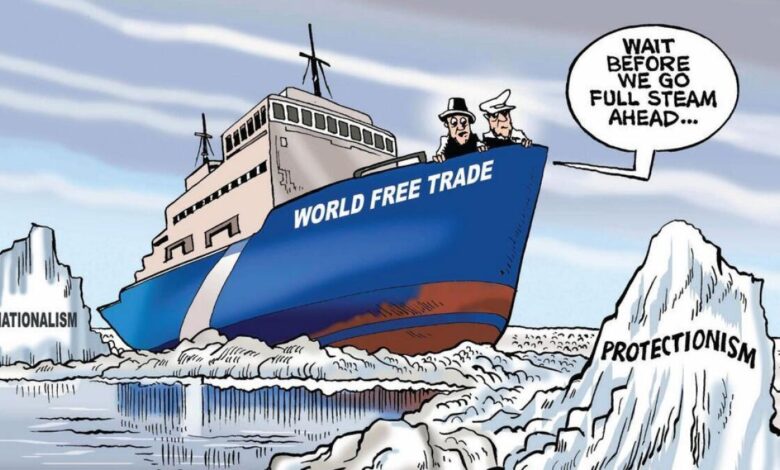 Protectionism is a good government policy to shield local production from rigorous foreign competition. It is intended to protect jobs, create opportunities. It also done to protect sensible State interests. Protectionism also, always entails incentives that must ultimately be transferred to consumers.
However, Protectionism only delivers when a country has comparative advantage or ability to rapidly develop comparative advantage as well as capacity to produce in the sectors being shielded. Also any country embarking on Protectionism must always have effective border policing system.
However, the reverse has been the case in recent times. Protectionism without effective monitoring, regulation always results into rent taking, smuggling, and economic sabotage.
In the same vein, Protectionism without capacity to produce to adequately and sufficiently meet domestic consumption always create supply gaps and economic hardship.
That has been the story of Nigeria in the last eight years. Good policies yielding bad results. Good policies impacting negatively on people's welfare. Good initiate leading to soaring inflation. Economic hardship of unusual dimension!
It is a disaster that Protectionism in cement manufacturing sector that led to ban of importation of bagged cement has only led to unrestrained rise in cement prices, consistently a negative price differential of about 40 percent between Nigeria and other lime stoned endowed countries. The loss to the economy is far greater than extra gain to cement companies and additional jobs created.
The same applies to rice and flour production. Consumers are paying excessively for major food items, paying as much as 100 percent higher than other developing countries for them. The main beneficiaries are actually the smugglers, the underground importers. Consumers are suffering.
Protectionism has never worked effectively in Nigeria. It has only led to intense smuggling, expanded illegal Foreign Exchange Black Market, unmitigated inflation and economic hardship for the people. Virtually all items in Nigeria's Trade prohibition List are in immense supply in every part of Nigeria.
The new government must review our Protectionism policies to pave way for consumerism in such a way that the focus is on achieving specific price targets that reflect global competitiveness.
The incoming President may need to focus on consumerism, which aims to ensure sufficiency of major food and essential development items like cement even if some sectors are partially and carefully exposed to foreign competition and commodity swaps. This will enable the new government to immediately reduce inflation, improve living condition and boost household income immediately.
-Oyedeji, an economists wrote from Lagos