Fuel subsidy removal: Between economy of choice and economy of no choice, By Kunle Awosiyan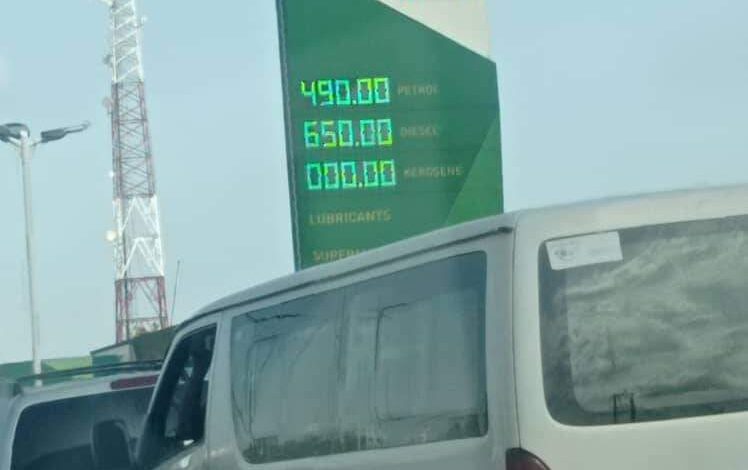 My worst subject in secondary school is Economics. It had no meaning to me at all, perhaps because the idea of my teacher was too advanced for me. I got F9.
However, my involvement in practical economics as an adult and a few lessons from experts in the field give me the basic knowledge of the subject.
Let us talk about the new PMS price regime as announced by the Nigerian Petroleum Company, NNPC. The prices vary from Lagos to other states of the country.
In Lagos, it is N488 per litre and N500 in my state of Osun, according to NNPC. Why? Because the industry by the Petroleum Industry Act is now deregulated. The prices will also vary from one Independent marketer to another.
The company had also factored the cost of uploading and transporting the product from the depot to the filling stations. Lagos has that comparative advantage over other states being closer to the depots.
In a regulated economy, consumers have no choice. It is soaked it up syndrome in which consumers take what the marketers sell to them at any price. In a deregulated oil industry the Petroleum Products Pricing Regulatory Agency is expected to fix the price not only for NNPC but also for the Independent marketers.
This is where I will fault the Federal Government if it fails to fix price for the members of IPMAN as NNPC has done now.
PMS is a product under strict international market control.
"This is why the establishment of Dangote Refinery will not reduce the price of PMS, according to the founder of Silverbird Group, Senator Ben Murray-Bruce.
He said that Dangote will go broke if he sells below international price. He explained that only government can subsidise but not Dangote.
However, the era of subsidy is over, according president Bola Tinubu.
The immediate past government of President Muhammadu Buhari had removed petrol subsidy by Petroleum Industry Act.
This was also confirmed by former Minister of Works and Housing, Mr. Babatunde Fashola (SAN).
He said that the law only took care of subsidy till June this year after which it will be no more in vogue.
This is what our new president, Bola Ahmed Tinubu attested to in his inaugural speech that his administration will not reverse the law.
As a matter of fact, the last administration has no budget provisions for subsidy as from July 2023.
If Tinubu must pay subsidy, he will have to go back to National Assembly to amend the Petroleum Industry Act and reintegrate subsidy.
Fashola said that the fact that the PIB was passed into law by the representatives of the people and signed into law by Buhari means that the citizens had approved removal of subsidy and nobody could unilateral incorporate it into this deregulated economy either as a union or corporate body.
It is a bitter pill to swallow anyway but if one should judge by what is found in other economies, a littre of PMS at 500 in Nigeria going by international pricing is not too high.
Personally I may find it difficult to always have my car filled with PMS, it is a sacrifice one has to pay so that this government can fly and direct the subsidy fund to infrastructural development, education and health sectors.
In 2022 alone, about N2 trillion was spent on subsidy. If this can go to revamping our universities, hospitals and power sector, I think Nigeria will be better.
In Canada, a cousin told me that a litre of petrol is over N1000 and that if Canadian government had run its economy the way Nigeria had done in the last 16 years when money was paid to some cabals in the name of subsidy , it wouldn't have been able to build modern infrastructure it has in place today.
Nigerians who have "Japaed" and still "japaing" are enjoying good infrastructure in Canada and other developed economies but they also pay taxes, including buying fuel at higher price.
The new PMS price regime in Nigeria is between an economy of choice and economy of no choice by my layman definition.
We must choose between a regulated market system where we swallow whatever they give to us or a deregulated market where we choose what we like.
What the Petroleum Products Pricing Regulatory Agency should do in my view is fixing the price for all petrol marketers.
The monopoly in petrol market should be broken as it was done to telecommunication sector a few years ago before deregulation. Today with deregulated telecommunications sector, we choose which line and how much we want to spend on it.
My layman understanding of Econs
-Awosiyan is a Lagos-based journalist