Gabon Coup: Electoral disputes in Africa should not perish our great continent, says Tinubu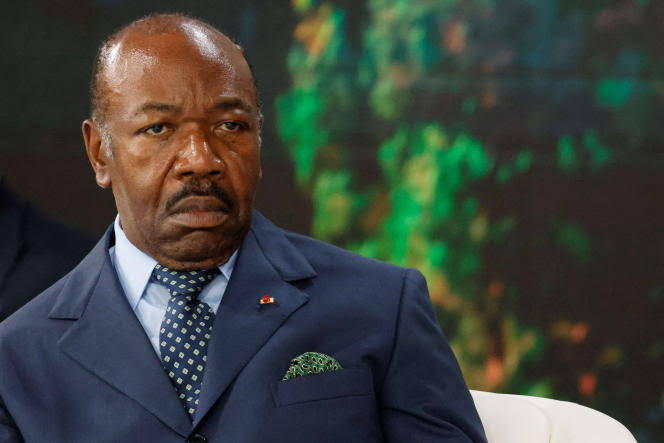 President Bola Tinubu has warned that political disagreements including violence should never be allowed to destroy the African continent.
President Tinubu stated this through his spokesperson, Ajuri Ngalale while speaking to state house correspondents at the presidential villa in Abuja on Wednesday.
The president made the remarks in response to the recent coup in Gabon, which was carried out on Tuesday by a group of revolutionary military forces.
On Wednesday morning, Gabonese army soldiers operating under the auspices of the Committee for the Transition and Restoration of Institutions gave a national televised address outlining their plans to replace President Ali Bongo.
The soldiers emphasised that the coup was "necessary" for the development of the West African nation and that significant institutional, political, economic, and social difficulties were the main causes of it.
The coup took place a few hours after Ali Bongo was declared the winner of the presidential election of Gabon, giving him a third term in office.
In response, President Tinubu stated that he is closely monitoring events in Gabon and is gravely concerned for the social and economic stability of the nation.
Additionally, he stated that he is continuing to consult closely with other African Union heads of state in order to get a broad understanding on how the Gabon problems should proceed going ahead.
He said, "His excellence is watching developments in Gabon very closely with deep concerns for the country's social economic stability and the seeming autocratic apparently spreading to different regions of our beloved continent.
"The president, as a man who has made personal significant sacrifices in his own life in the course of advancing and defending democracy, is of the unwavering belief that power belongs in the hands of Africa's great leaders and not in the barrel of a loaded gun.
"The president affirms that the rule of law and a faithful recourse to constitutional resolutions and instruments of electoral dispute resolution must not at any time be allowed to perish from our great continent.
"Till this end, the president is working very closely and continuing in communicating with other heads of states in the African Union for a comprehensive consensus on the next steps forward with respect to how the crises in Gabon would play out and to how the continent would respond to the contagion of autocracy we have seen spread across our continent."