Ghana turns to cocoa traders for $400 million loan amid debt woes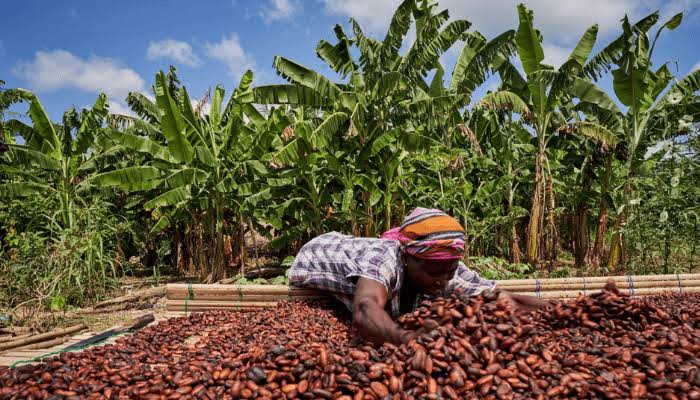 As part of its debt-restructuring plan, Ghana is looking to raise $400 million from cocoa traders to fund its industry operations.
Bloomberg reported on Tuesday that Ghana's Cocoa board (Cocobod), the industry regulator, is seeking funds from traders as the country faces difficulties in obtaining loans from international banks.
Some of the cocoa firms that are involved in the financing include Olam Group Limited and Barrry Callebaut AG. The funds will be used for seedlings, chemicals, fertilisers and buying beans from farmers for the 2023-2024 season.
Cocobod's public affairs manager, Fiifi Boafo, told Reuters on Tuesday that the industry has secured between $150 million and $200 million from cocoa traders due to a delay in getting a bank loan.
He added that Cocobod plans to borrow $1.2 billion for this season, of which $800 million will come from a syndicate of lenders and $400 million from other sources.
"We engaged with some of the buyers to give us capital for some of the purchase so that the capital is taken care of when we supply them the beans," Boafo said.
He also said that the parliament would begin the approval processes for the agreements on the $800 million syndicated loan this week, after which Cocobod will reach out to partner banks for signing.
Ghana is expected to produce 850,000 tons of cocoa this season, up from a 13-year low of 683,000 tons in the previous season.
In May 2023, the International Monetary Fund (IMF) executive board approved a three-year extended credit facility (ECF) arrangement of $3 billion for Ghana.