'Going on strike would worsen Nigeria's condition,' Lalong appeals to NLC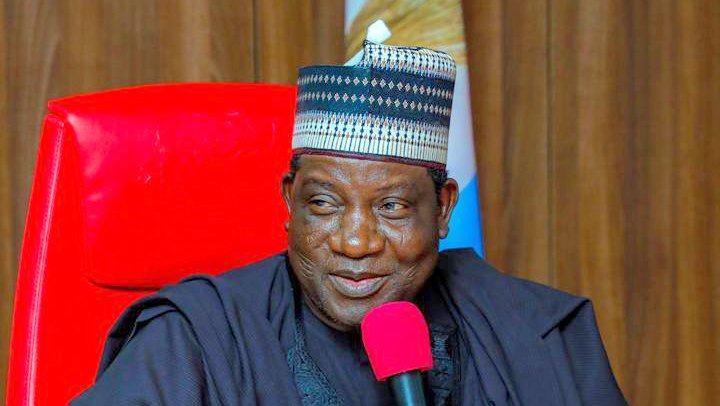 Minister of Labour and Employment, Simon Lalong, has urged the Nigeria Labour Congress (NLC) to suspend its planned two-day warning strike over the effect of the elimination of the petrol subsidy on the general public.
NLC chairman Joe Ajaero had declared a two-day nationwide warning strike from September 5 and 6 unless the Federal Government addresses the excruciating suffering of the masses.
But Lalong while addressing journalists in Abuja on Monday, stated that such a strike would be damaging to the advancements the new administration has already made.
He said embarking on a strike would further worsen the conditions of the citizens of Nigerians
He therefore, urged the congress' top officials to give the administration more time to address the problems brought up by the NLC.
"In light of these matters, I would like to reiterate my appeal to the leadership of the NLC to suspend the warning strike and subsequent future actions to allow us to work together to amicably resolve these issues rather than embark on actions that would further worsen the conditions of the citizens of Nigeria," Lalong said.
"I would request that the comrade leadership of the NLC give this government some time to settle and address the issues on the ground holistically.
"It should be realised that the cabinet of this administration was only recently sworn in by Mr President and all cabinet members have hit the ground running by receiving briefings from their MDAs."